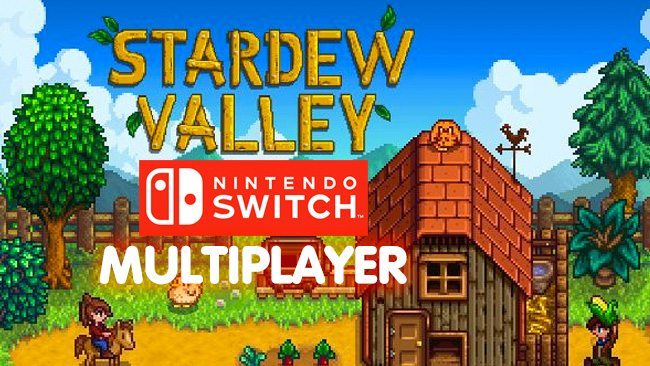 Stardew Valley for Nintendo Switch with Multiplayer
The popular Harvest Moon like game Stardew Valley is officially coming to Nintendo Switch! The company announced today that the game would be ported to Nintendos new console. Stardew Valley is currently available on PC/Mac, Playstation 4 and Xbox One. It will be released for Switch in the next few months. No exact release date has been provided at this time.
">
The Nintendo Switch version will be identical to the version currently available on the above named platforms. However, the Nintendo Switch will be the first console to feature the long awaited multiplayer mode. PC and Mac players will receive the Free Multiplayer Update even earlier.
The Multiplayer mode for Stardew Valley will allow you to invite your friends into your town, go fishing together, help each others maintain your farm, trade items and more. Players are especially excited to explore the mines with friends. The Multiplayer mode will be available when the game launches for the Nintendo Switch in Summer 2017.
Stardew Valley is just one of many indie games coming to the hybrid console. Other indie games that have been announced for the new console include Pocket Rumble, War Groove, Shakedown Hawaii and many more. The list of games for the Switch is growing daily.