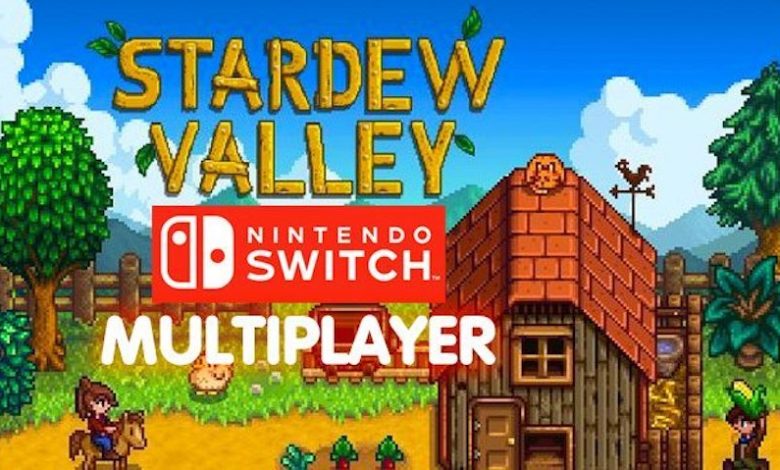 News
Stardew Valley For Switch Gets A Free Multiplayer Patch Tomorrow!
We recently made a post informing readers that the Multiplayer update for Stardew Valley on Nintendo Switch was imminent.
We are delighted to announce that a set release date for the free patch has finally been confirmed.
The update is being released tomorrow, 12th December 2018.
Yep, you heard right. As of tomorrow, if you own Stardew Valley on Switch you'll be able to invite 1-3 friends via Switch Online and local play. You can then decide whether you want to create a brand new farm together or use an existing save file.
About Stardew Valley:
Initially released on Steam back in 2016, Stardew Valley is a Harvest Moon-reminiscent RPG farming simulation with pixel graphics. Developed by ConcernedApe and published by Chucklefish, the game was very well received. It currently holds a 10/10 rating on Steam where it also has 'Overwhelmingly Positive' reviews.
Game features include:
Raising animals, growing crops and improving your farm
Improving skills in 5 different areas (farming, mining, combat, fishing, and foraging)
A variety of complex characters, places, enigmas, and secrets to discover
Diversity in character customization and dating
Over two hours of original music.
Stardew Valley has obtained a 10/10 rating on Steam, received numerous ports for a variety of platforms, and is still a chart topper on the Nintendo Switch eShop. It's, therefore, safe to say that the game is highly regarded and popular.
The highly anticipated multiplayer update for the PC version of the game was released on 1st August 2018.
Multiplayer update features include:
The ability to play with up to 3 others in online co-op
A 3-day travelling festival where farmers can come and go as they please
A mysterious new winter event that enables farmers to start a new 'secret' collection type
Farmers who have made great progress will be given the opportunity to help out a townsperson
New character events
Changes to the Skull Cavern
Ability to change your profession
Ability to craft signs
New outdoor decorations
Introduction of the auto-grabber, an expensive item that automatically harvests milk and wool
Introduction of garden pots. Garden pots allow you to grow any crop inside year-round
A new crop that only grows indoors
Fireplaces and new furniture
Ability to put a hat on your horse