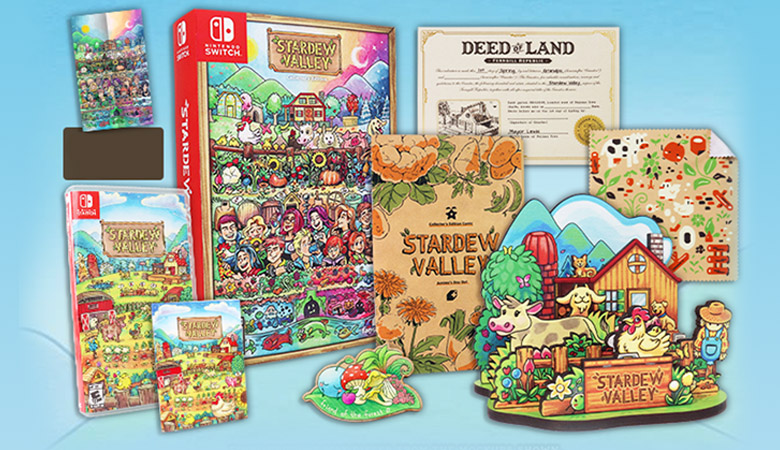 Stardew Valley recently received its very first Collectors Edition and for Halloween it will include even more cute new items.
If you haven't heard about this adorable must have Stardew Valley Collector's Edition, it includes a whooping eight items. The highlight of the edition is definitely the wooden standee that just looks so adorable. It's tiny, cute and everything I need to decorate my space with just a little bit more of Stardew Valley.
In addition to the standee fans can also look forward to a pin, Junimo Comic, cleaning cloth, of course a physical copy of the game and more! If you act fast you will also get a limited time bonus poster! Take a look below for everything included in the edition.
Halloween Addition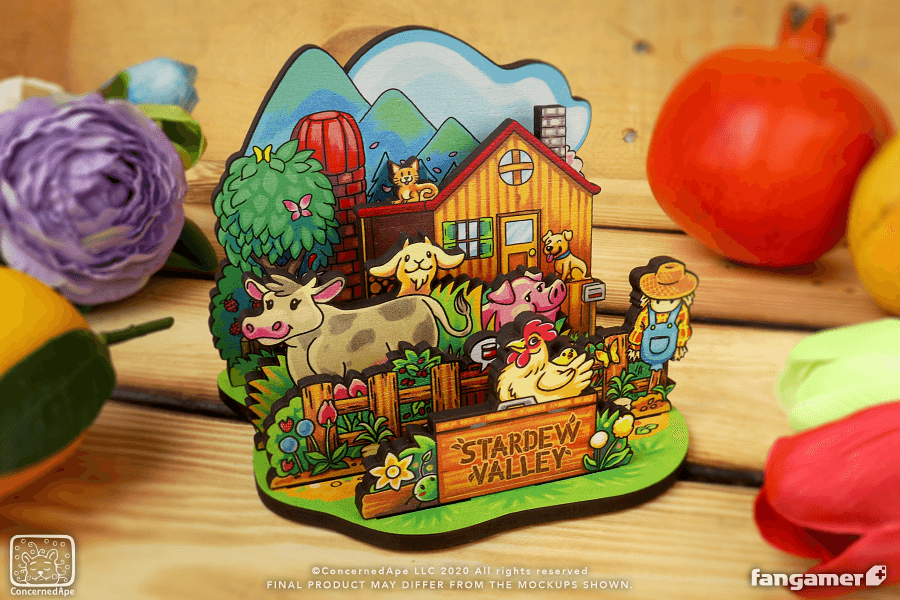 To celebrate the spooky season fangamer has released two additional items to go with the adorable collectors Edition. The Country Side Shirt and Krobus Plush are the perfect addition to the already cute bundle.
You can take a peak at the new items on the official fangamer website right here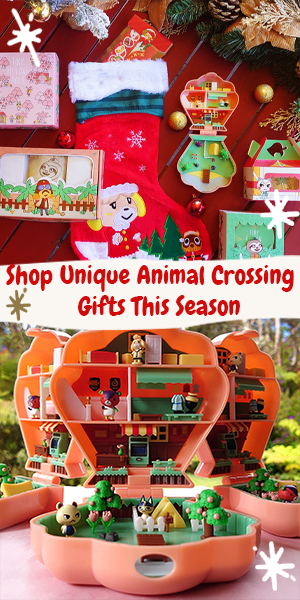 Stardew Valley on another Planet – One Lonely Outpost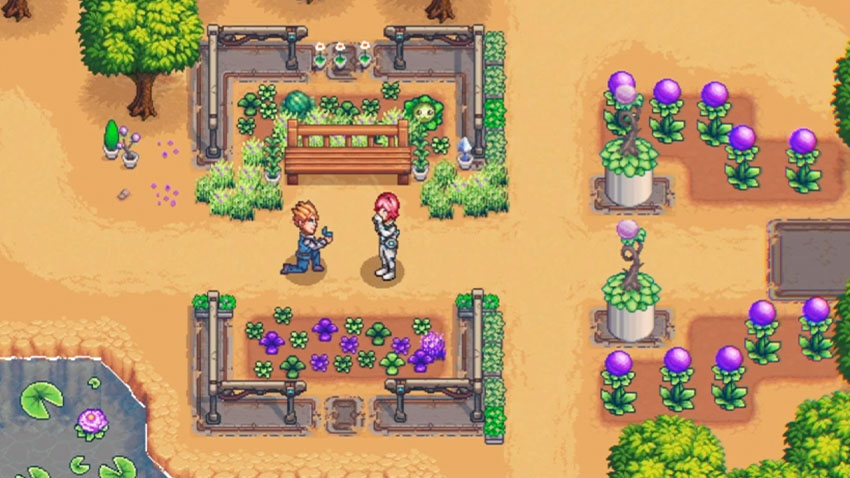 Take a look at this upcoming Stardew Valley inspired game that adds a whole new farming experience with a bunch of super new, cute and fun ways to grow crops, tend to animals and more! Check out One Lonely Outpost right here.