Developer Concerned Ape has surprised his followers once again, now adding split screen co-op to the 1.5 update.
After announcing that there will be beds in the upcoming update for Stardew Valley, ConcernedApe has had the community all abuzz. Not to mention the adorable Halloween version of the collectors edition. Now, he drops a huge bomb on us. Update 1.5 will be bringing split-screen co-op mode to the insanely popular farming game.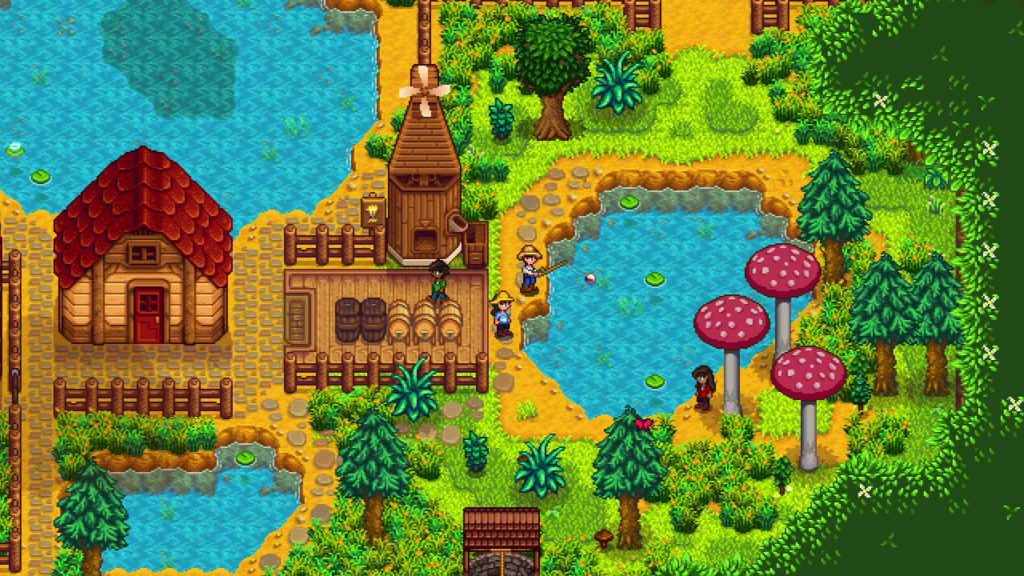 ConcernedApe recently made this announcement via Twitter. He also goes on to mention that the number of players allowed on split screen will vary, depending on console. On PC, players will be able to play with up to four others, while those on certain consoles may be limited to only two.
A true hero.
After already adding so much free stuff, it is absolutely astonishing to see just how much more content is on the way with the 1.5. update. Stardew Valley certainly appears to be a game that will continue growing and changing throughout the years, all without ever charging players an extra cent!
More info
For more information on all the new cool stuff going on with Stardew Valley, check out my coverage here.

For more great game updates, check out my coverage of Best Friend Forever.