Snacko is an adorable upcoming farming simulation adventure game. The game is currently in development by indie studio bluecurse, which consists of husband and wife, Jordan and Erisa. Snacko has a tentative release date of 2021 for PC via Steam and itch.io, and will hopefully make its way to other consoles shortly after.
In Snacko, you play as a cat named Momo, who alongside another cat character named Miman, are based on the indie devs own cats. With a variety of features including farming, fishing, decorating, and exploring, the aim of the game is to recruit animal friends and rebuild an abandoned island where cats (naturally) rule the world!
The cat-tastic indie game's devs recently posted an update on Snacko in the form of Devlog 18. New features of the game include an in-game camera to take picture purr-fect photos, the ability to place food as decorations (a fitting feature given the game's title), and the ability to undertake quests.
Taking Photos
Players will now be able to take photos when playing Snacko. The game's camera sits in your equipment slots and can be used like any other equipment to enter photo mode. The camera has a handy viewfinder which allows you to study the world around you. If you find something or someone new, it will show up as ??? Once you've snapped a photo, you can save it to your photo album which is accessible through the journal.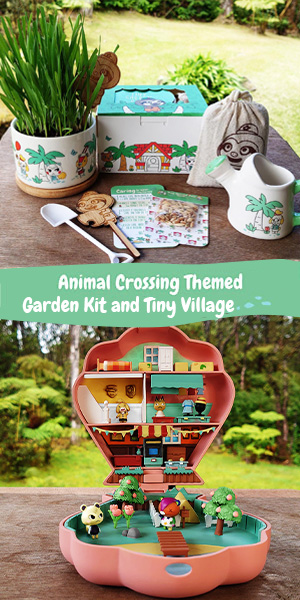 Placing Food As Decorations
If you already follow Snacko on Twitter, then the chances are you may have already guessed this. Players will now be able to place food as decorations in the game. The devs have begun adding 3D models to Snacko for all the different foods available. This feature will allow you to make your home more cozy, or "you can just place random loaves of bread around town".
Quests
The game's indie developers have begun to implement quests and the bulletin board to Snacko. Quests are a great way to learn the ropes of farming with the added bonus of simultaneously getting some awards. You may even be able to use the game's camera feature to snap some pics that meet certain requirements and share them with fellow townsfolk.
New Building Zones
Previously, the areas where you could build in Snacko were limited to specific places on the game's map. Now, however, building areas have opened up to the majority of your farm and the town where there's flat terrain. This will allow you to do things like line dirt paths with fences and place things along the side of the map.
Alongside these new features, a few comparison photos were shared showing how the game has developed graphics-wise since last year. To see these pictures and read more about the game's progress, you can check out the devlog here.
Snacko is currently in development and is scheduled to release on PC and Nintendo Switch sometime in 2021, it's a little bit to go but perfection can't be rushed, right?
More cute pet stuff
If you love pets as much as I do make sure to take a look at my new robot pet, Snicker!