You can now officially wishlist Snacko on Steam.
For those that have been in the dark on this one, Snacko is a farming and life sim game where you get to play as a cat. It is an adorable indie title that I have been keeping an eye on for some time now. As far as I know, this is the only upcoming farming sim where you get to play as a cat, so attention is certainly due.
Just today, developers announced on Twitter that the game now has its own official Steam page. On the page, you can find plenty of information about the game, including videos, images and a bio for the game. Most importantly, be sure to add Snacko to your wishlist while you are there.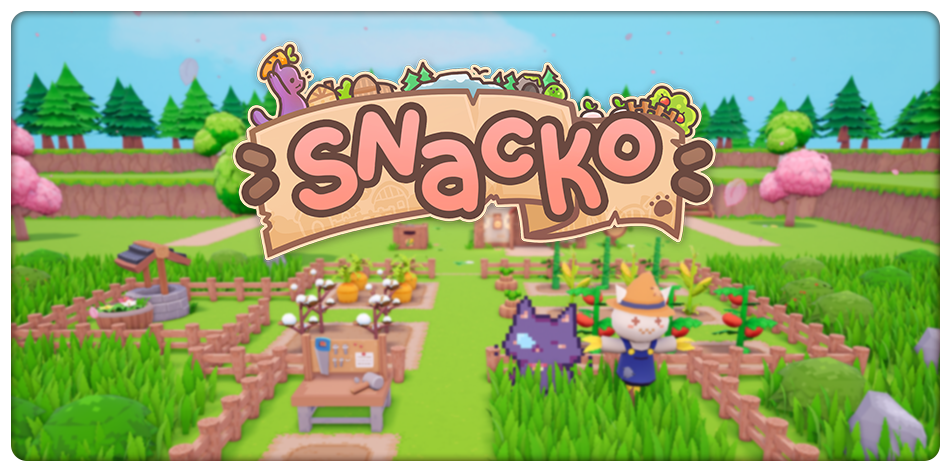 What is Snacko?
In Snacko, you play as a cat named Momo, who alongside another cat character named Miman, are based on the indie devs own cats. With a variety of features including farming, fishing, decorating, and exploring, the aim of the game is to recruit animal friends and rebuild an abandoned island where cats (naturally) rule the world! 
Snacko Teaser Trailer
For more adorable farming and life sim games, check out my coverage of Coral Island.