These have been some of our most anticipated games as of late and we've noticed that our Potato Family is also eager for the release of these games! We've put together some links for you below to wishlist along with the most recent updates to tie us all over until we get the chance to play! If you've only just heard of these incredibly adorable games now, or if you've missed our other articles on them, we've also added those links for you!
Snacko
Snacko, the game where you play as a cat, is an adorable farming simulation with unique puzzles. Below is the announcement from June that we are most excited about but if you want to read their entire devlog you can do so here. Snacko still has a tentative release date of 2021 for PC and the Nintendo Switch. If you missed our last month's updates on this game, you can read our article here.
An entirely new building system is in the works which includes their new camera rotation! Now you can see all your wonderful decors from all angles and rotate your items to place however you want! Take a look at the video below to see how it will work. We've also listed everything else for that pertains to your furniture and decor items.
New Features:
world-aligned grid snapping – this means no matter where you are on the map, you can always make a perfectly straight line, even if the building area is offset from the others.
rotate freely – rotate on 45 degree angle increments by holding CTRL and sliding your mouse…just like in the Sims! Part of October's update will also be adding additional support for controllers, although it won't be fully polished
free build mode – my personal favourite: you can go off the grid and rotate at any degree you want! Although the default is set to snapping since we feel like most players would prefer that, you can toggle on free build mode to place things wherever you'd like
placing multiple things on surfaces – as long as there's enough room, you can stuff as many things on top of a surface, such as a table or counter, as you'd like. No more messy snapping algorithms that limit how you can decorate your kitchen counters when you can just use free build mode!
dyes – certain objects, indoors or outdoors, can be dyed with items and their patterns changed. Dyes can be crafted or purchased, and items with different patterns can be purchased from certain NPCs. For example, you can keep the style of your bed frame but swap out the blanket pattern by purchasing a new blanket…you can dye it afterwards, too!
Alchemy Story
Alchemy Story is a magical farming simulation game where you'll have to turn the poor townsfolk from animals to humans again! We've played an early version of the game on itch.io which you can purchase here, or you can read about here in our review. You can also wishlist the game on Steam here so you're notified of the Early Access release which is expected this August 2019. If you purchased it earlier on itch.io, you'll get the Steam code for free when it releases.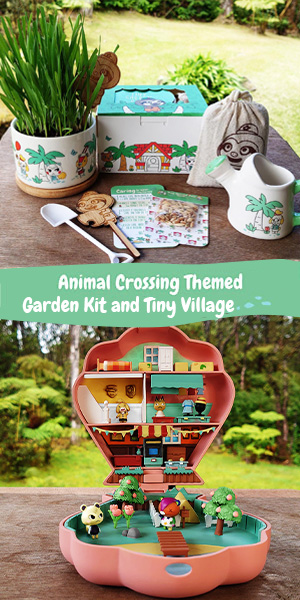 Last month's update Penelope Fineyarn and mines where added, now we get to take a look at newly added Madeline Fineyarn in this new devlog! Once you help her out, this cute tailor will open her boutique in Rosehill and you'll be able to shop for new outfits! Another new area added is the Market. You can now unlock eight market stalls in the town center and place your ingredients for sale. You can add fish to the list of things to sell (five different kinds) as you can now go fishing anywhere with a body of water. Finally, a map and a "guide me" feature has been added so you can follow along to where you'd like to go!
Ooblets
What can we say about this wonderfully unique simulation and adventure game? Ooblets is about growing and training these adorable creatures on you farm to then follow you in exploring strange lands and doing dance-battles with other trainers and wild Ooblets. There is still no release date as of yet but you can wishlist it on Steam here and expect the game to also release on Xbox One simultaneously. You can catch up with our last article here or read on for the latest devlog (which you can also do here).
Now there's a rare weather event to catch Gleamies, the rarest variation of each Ooblet type. This sparkly rain brings out a higher chance of running into local Gleamies for you to challenge and looks beautiful too. Below you'll also see the newly added Ooblet, Spuddle!
Button City
This game about a fox and his friends trying to save their local arcade is still in early development so we do not have a release date or confirmed platforms but what we do know is that it's darn cute. A couple of months ago we introduced to you the characters along with their gaming rivalry here but now we have a little more information from their new Patreon page here about how to travel around this beautiful pastel-colored world. They also recently announced that they are hiring 3D artists if you happen to be one and are reading this now.
Use the Zoomie to get to other places in the world super quick. When you play the game you'll be able to press a button or use a finger gesture to zoom out of the level, enter the level selection stack, and pop into a new place. What you see below are the actual floating islands to which you'll be navigating so this new form of fast-travel, the Zoomie, is a way to interact with this type of design choice.
We have a sneak peak of the concept art for a new character, Peppermint Pepperbottom, who's the one behind the wicked scheme to shut down the arcade. You also get to see some lovely art of the downtown street that's going to have tons of little shops. As of now there's a market, pizzeria, book store, and a music shop!
Stay tuned with us here at myPotatoGames for the latest and greatest on wholesome games!