Chop Your Way Through the World and Solve Puzzles
Lumbearjack is an adorable and charming puzzle adventure where you play as Jack the bear. Jack is a humble bear with a very simple dream. He wants to defeat the dishonest industrial giant, Evil Works, and restore nature. Join Jack, his trusty axe, and his wacky woodland friends on their mission.

Hack and slash your way through forests, construction sites, and other exciting locations. Solve various environmental puzzles as you explore. Upgrade your chopping skills when you reduce, reuse, and recycle! You'll also take time to rescue the adorable cast of critters, then join forces with them to defeat Evil Works. Can you put a stop to the environmental havoc?

Jack and his friends have also teamed up with Ecologi to restore their home. Ecologi empowers everyday people to make changes for the betterment of the environment. And for each copy of Lumbearjack sold, Ecologi plants one real life tree!
Available Now!
The charming Lumbearjack is currently available on most gaming platforms. You can find it on Steam, Nintendo Switch, Xbox Series X|S, GOG, and Epic Games!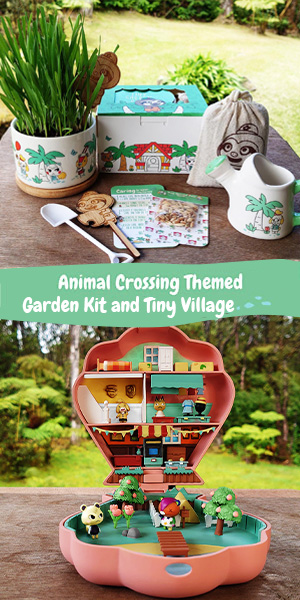 For more bear fun, check out Bear and Breakfast or Little Bear Chef. Or if you're interested in more environmental cleanup games, try No Place Like Home. which has farming, quests, and more, or Fresh Start Cleaning Simulator, which is just cleaning the environment.