News
Pretty Princess Magical Garden Island – Raise Livestock, Farm And Explore
Pretty Princess Magical Garden Island is Stardew Valley meets Animal Crossing with a hint of magic.
Be a pretty Princess and and get your green thumb going to grow a stunning garden, raise livestock and more. The magical island invites you to start exploring as the inhabitants heavily rely on you to find materials to keep the community thriving.
Everything you find on your journey serves a purpose, find seeds for your garden, materials to craft items and even food items for your animals. Of course there are also tons of customization options so you can freely design your little Princess character.
Aksy games says that there is plenty to do in the game, as you start the game you will meet the many villagers " The residents of your magical island are depending on you to keep them thriving and content. Roam the island to collect ingredients and materials to craft the goods they need. Back on your farm, plant seeds to raise crops that will grow over time, and collect milk and eggs from your animals. Use the money and goodwill you earn from your hard work to decorate the island and make it your perfectly cute fantasy home. '
Pretty Princess Magical Garden Island Release Date
Aksys Games will bring Pretty Princess Magical Garden Island to Nintendo Switch in early 2023. There may not be a gameplay trailer yet, but Aksys Games shared some screenshots, take a look below!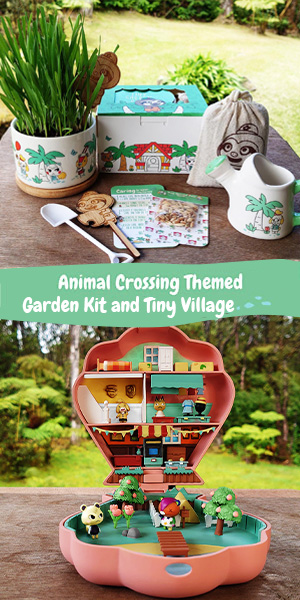 Pretty Princess Party
For more pretty Princess fun, take a look at Pretty Princess Party an adorable game where you learn to become a princess.