What I've seen from the developers of Planet Zoo, Frontier Developments, leading up to the Best Simulation Game's release, has been very impressive! From the very specific needs and behaviors of all animals to the challenging new modes, you can tell they really put a lot of love into this game! There's so much more emphasis on animal care and education, including conservation efforts, that has me so excited to be a zoo keeper. I'd like to thank the developers for supplying me with a Steam Key so that I could put my tycoon skills to the test and show you all what you can expect before playing.
Zoo Tycoon Vs Planet Zoo
I've been a huge fan of creating habitats and taking care of my animals, all while making sure the guests are happy, for quite some time. I've put several hours into Zoo Tycoon back in 2001, which was developed by Blue Fang Games and published by Microsoft. They also went on to make a sequel and several amazing expansion packs. There was just the perfect balance of making the zoo your own and having some guidance with several tools at your disposal.
In 2013, Microsoft, along with Frontier Developments, released a Zoo Tycoon game for the Xbox 360 and Xbox One. I found that game to be hugely disappointing with the lack of animal variety, and almost no layout and design choices for habitats or facilities. For example, you had to place food and water bowls in pre-selected zones. It scaled way too far back on the creative freedom that it became real boring, real fast. However, I could already tell by the Developer Journals that Planet Zoo was going to be a huge improvement and was excited to try my hand at another zoo management game.
When I started to play Planet Zoo, I was already excited at the fact that I could customize my own avatar. Then, I decided to go for Career Mode first as I know I should get some tips before I go off on my own and start from scratch in Sandbox Mode. I could not believe how beautiful the parks were and was eager to build some of my own. It was a little intimidating in fact because there was so much to work with, more than I have ever seen.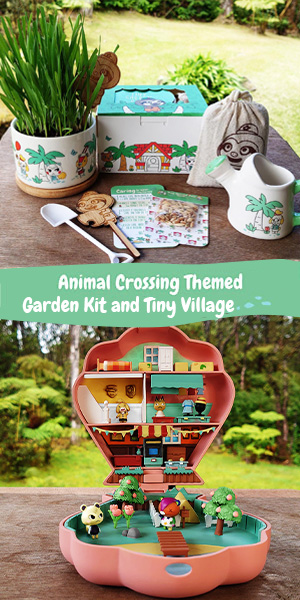 Now, not only can you place whatever you want, wherever you want in your habitats, but you can also make everything from scratch. This might make the game harder to get used to at first, if you've watched my Planet Zoo Gameplay Bloopers you'll know what I'm talking about, but it becomes very addictive if you stick with it. Sure the paths and fences are harder to use then they have to be but little changes, such as adding digital boards and speakers for your guests to learn about your animals, makes it worth it.
It is worth mentioning that I lightly touched on the fact that you have to have available power for all of your facilities during my first couple of levels of gameplay, which is also a new feature. Meaning, there's a bit more to do this time around, similar to Sim City. I'll be continuing to play Planet Zoo and will write updated articles when I find out how it all goes together! If this already sounds like fun to you, you can buy the basic Planet Zoo game and/or the Deluxe Edition on Steam right here.