Pile Up! is a 1 to 4 player co-op 3D platformer developed by indie studio Seed by Seed, located in France. Enjoy jumping on your friends and piling together to get to new areas. Explore the colorful cardboard worlds as adorable cardboard boxes! Want to know more about this game? Read up on our previous article of Pile Up! here.
Your Boxlings will start off in a hub world where you enter all worlds via doors and then the levels via portals. Furthermore, the hub is where you can play mini-games and where you can shop to unlock new levels and games. The first level will include an in-depth tutorial where you will learn the game mechanics such as jumping, piling on top of each other, how to use items, etc.
Themes of the Worlds
First world: tropical islands with some cliffs and where you'll find tons of hidden frogs and seagulls.
Second world: a forest during autumn season during dusk. Therefore, there will be a lot of yellow and beautiful golden colors. Here you will meet adorable tiny hedgehogs in the shape of boxes.
Third world: tall forested mountains that are inhabited by bats.
The first world that includes frogs will also include this new usable item: The Sticky Tongue! It will allow you to grab far away items and to solve complex situations. The Sticky Tongue can also be used on fellow teammates if you want to be that guy.
Here you can take a look at what the hedgehogs from the second world will look like! We need more of these adorable box-shaped animals!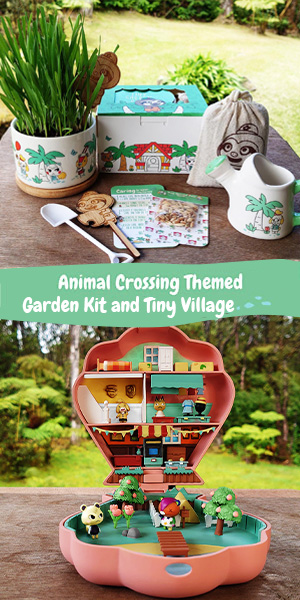 If you want to try their demo that will include the first level, you can play it at Stunfest in France, Rennes on May 17th-19th, 2019. To watch the full video of their newest devlog, go here.
To catch up on other game updates, see our recent article of Button City. You will also encounter many adorable animals with a low-poly art style.