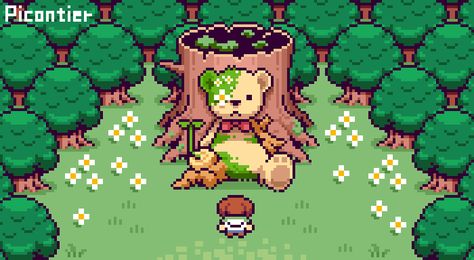 Quick Bits
Picontier Available Now In Early Access + New Trailer
The adorable little life sim Picontier is now available on Steam in Early Access for just $19.99.
Picontier is a slow living miniscape RPG game allowing players to enjoy life on a whimsical island after they are washed ashore. Its life simulation elements include farming, crafting, fishing, and mining. Like Stardew Valley, the game also appeals to the more adventurous of gamers by offering excitement. Players can journey to the game's dungeons to fight monsters.
Additionally, the game contains a charming story and a variety of strange island creatures to communicate with. Some examples include a giant blue water beaver and an enormous cow snoozing on a ranch. The game therefore seems to tick all the boxes where depth is concerned.
Available now!
As mentioned above, this cute little game is now available in Early Access via Steam. As it stands, this is not the complete game. But there will be four updates in the near future to add missing content until the full game is available.
Picontier New Trailer
More info
For more information about Picontier, check out my coverage here.
For more great farming game news, check out my coverage of Sun Haven!