I love cats. I also enjoy both mystery and adventure games. In the upcoming Peace Island, we get an alluring combination of all of these things. Currently in development by Eric Blumrich and a small team of experienced devs (known for games like Prune and Grand Theft Auto V), this game is already gathering attention online.
About Peace Island:
You'll play as cats! Starting out, you'll be playing as the cat named Elizabeth. The day before, she was was coaxed into her pet taxi and dreading a trip to the veterinarian. She never sees the vet, though, instead falling asleep. When she awakes the next day, her human is nowhere to be found and the door is open.
Throughout the game, you will meet 8 other cats. You'll need to gain the trust of these cats and eventually gain their friendship. At different points, you will control each of the different cats. Each one has unique strengths, weaknesses, and roles.
The world of Peace Island – outside from being Peace Island – is an open-world based on real-life Maine. Inside the island are 4 defined communities. These are Peace City Landing, Greenwood Farms, Ellison Heights, and LaFlamme Fishworks. These are settlements, farmlands, coastlines, woodlands, and more!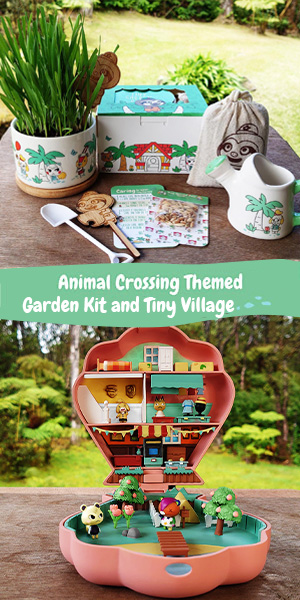 The story of the game is that the humans have all gone missing. The mystery is plentiful. There are an invasive species on the islands, artifacts and documents left behind, and 200 years worth of alternate history to unravel. Not only do you have to figure out what happened to the humans, you have to use the divergent storylines to decide if they are worth bringing back.
Game Features:
Cooperate – You'll have to gain the trust and build friendships with the other cats. You're going to need them!
Discover – It's up to you to find and piece together all the evidence.
Explore – The open-world is huge and scattered with lots of details.
Infiltrate – To solve the mystery, you're going to have to get inside the buildings. It may take more skill to find a way into some of them.
Peace Island is currently in development for PC, Mac, and Oculus VR. There is no set release date, yet, but a beta should be coming soon. You can check out more and support the game on Patreon. You can also see daily screenshots on Twitter.
Don't worry – I have your fill of cat games! Take a look at The Good Life, Another Sight, and Calico – just to get started. I also have mystery game suggestions – like the newest iteration of Layton's Mystery Journey and the kooky Lord Winklebottom Investigates.