Pattern making is well and alive in Animal Crossing New Horizons and now transparent patterns are confirmed and can even be applied to your villagers face!
In Animal Crossing New Horizons you can create 32 x 32 – 16 bit color patterns. This allows you to decorate your funnier, lay them down as paths or even create clothing items. Nintendo now revealed that your creations can even be applied to your face!
For the first time in any Animal Crossing game you can create your own tattoos! This will add even more customization option to an already rich game!
Transparent Patterns Confirmed!
This also confirmed that patterns with a transparent background can be created opening the doors to some amazing designs. Think about rock paths where the actual grass can shine through, Polka Dot patterns and more are now a possibility!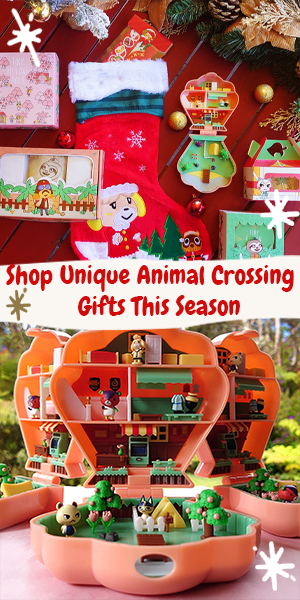 Don't worry if you are not feeling creative
If you don't feel like making your own patterns you can easily download patterns other people create! And if that wasn't enough you can QR code scan all the thousands of patterns people created in Animal Crossing New Lead and use them in New Horizons. You can find out everything about this feature right here.
For everything else on Animal Crossing New Horizons, including merch, the island designer and the exact time when you can start playing the digital version of Animal Crossing New Horizons on March 19th, you can check out my designated ACNH section!