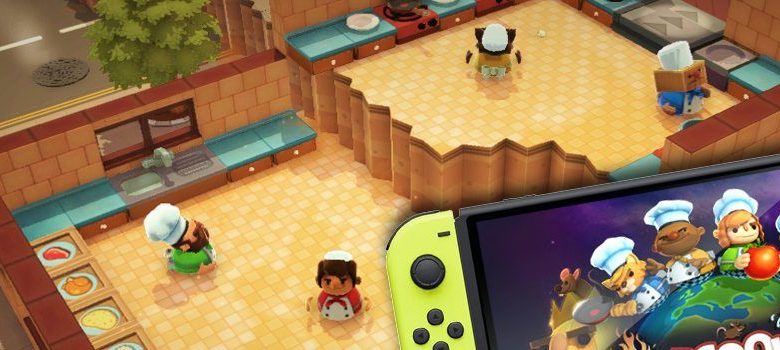 News
Overcooked: Special Edition Launching on Nintendo Switch this Week
[dropcap]O[/dropcap]vercooked is coming to Nintendo Switch soon. The developer teased the Overcooked Special Edition on the Switch just a few short weeks ago. Now they have announced the Switch version of the game will be released on the Nintendo e-Shop on Thursday, July 27th.  Ghost Town Gamesl, developer behind the game states – it will included a lot of content " The Nintendo version of the game will include all of our extended content. So it will be a premium version of the game".
The game comes with a total of 14 extra levels, on top of the original 30. Beyond new stages, the game will also feature new recipes, mechanics and event some new equipment! The Overcooked Switch version will bundle all of this with the original content in one game.
Overcooked is a co-operative cooking game for 1-4 players. Working together these brave chefs must prepare, cook and serve up each order before the baying customers storm out in a rage. As the tension mounts more and more obstacles will stand in your way: from fire and rats to fireballs, The Great and Malevolent Ever-Peckish and much much more. Your culinary adventure will take you to increasingly bizarre and exotic locations, forcing you to scream and argue your way through a perilous gourmet gauntlet. Only a well-oiled team will come out on top, proving once and for all that if you can't stand the heat, you should get out the kitchen!



● 44 campaign levels which can be played solo or couch co-op with up to 4 players
● 9 versus levels to play head to head locally with either 2 or 4 players
● 22 different chefs to play as. Choose a human, racoon, dinosaur, French bulldog, robot or even a reindeer in your quest for culinary greatness!
● A range of crazy kitchens to play across with different recipes to master – cook soup, burritos, burgers, fish and chips and more!