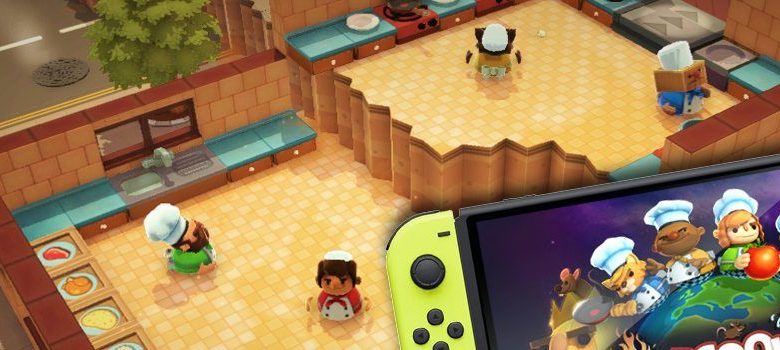 News
Overcooked coming to Nintendo Switch
[dropcap]O[/dropcap]vercooked is coming to Nintendo Switch soon. The developer teased the Overcooked Special Edition on the Switch will included a lot of content " The Nintendo version of the game will include all of our extended content. So it will be a premium version of the game". The game comes with a total of 14 extra levels, on top of the original 30. Beyond new stages, the game will also feature new recipes, mechanics and event some new equipment! The Overcooked Switch version will bundle all of this with the original content in one game.
Overcooked is a co-operative cooking game for 1-4 players. Working together these brave chefs must prepare, cook and serve up each order before the baying customers storm out in a rage. As the tension mounts more and more obstacles will stand in your way: from fire and rats to fireballs, The Great and Malevolent Ever-Peckish and much much more. Your culinary adventure will take you to increasingly bizarre and exotic locations, forcing you to scream and argue your way through a perilous gourmet gauntlet. Only a well-oiled team will come out on top, proving once and for all that if you can't stand the heat, you should get out the kitchen!
Overcooked Features
Cooperative Kitchen Chaos for a team of Adventuring Culinary Champions
Fire that spreads, Rats that steal, Ice that slides, Space that spaces and Lava that you really ought to avoid, honestly
A deceptively cute art style that belies the cruel challenges ahead
Pad splitting support! Two players on a single pad, One player controlling two chefs and support for one handed players
A Single player, fast-paced puzzle quest. Staring the robots of the evil cooking corporation
A fiercely competitive Versus mode in a variety of areanas unlocked during the Cooperative Adventure
Overcooked is currently available on PC, Playstation 4 and Xbox One. The Overcooked Nintendo Switch special Edition is set to release very soon in 2017.