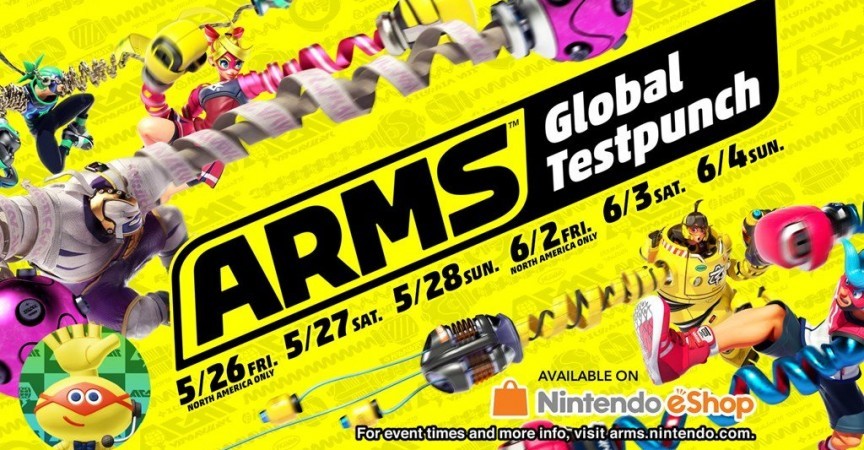 Nintendo Updates eShop with FREE Arms Testpunch Download
The latest Nintendo Direct has just been wrapped up. Nintendo announced new battle modes for ARMS, as well as a single player mode for Splatoon 2. All in one the latest Direct has released tons of new information just ahead of the upcoming E3. Furthermore, Nintendo released ARMS Testpunch as a free download on the Nintendo Switch eShop. There will be several Testpunch events, in which you can try out ARMS for free.
You can see the dates below. If you want to learn more about the new battle modes, check out our preview here.
Dates for the ARMS Testpunch
5/26 ( North America Only )
5/27
5/28
6/3 ( North America Only )
6/4
6/5