Feature
25 New Nintendo Switch Game Releases in November
[dropcap]W[/dropcap]ith another month comes another set of video game releases. Of course, with new releases comes another list of games we'll be looking forward to. November has been a big month for Nintendo. More than 25 Nintendo Switch games have been released. Here is a list of some of the best new Switch games this month. Without wanting to waste any more time, here are some November launch titles to look forward to.
Some of the many games we have not listed are, ACA NEOGEO SREET HOOP, Koi DX, Maria The Witch, Octodad: Deadliest Cast, Rock 'N Racing Off Road DX, Spellspire, Super Putty Squad, Tallownere, Farming Simulator, Heroes of the Monkey Tavern, UNO, Chess, Worms, Morphite, Sparkle 2 EVO, Super Beat Sports and Wheels of Aurelia.
Nintendo Switch Game Releases November
Sonic Forces – Nov 14, 2017
From the team that brought you Sonic Colors and Generations, comes the next exciting title in the Sonic franchise, Sonic Forces. Experience fast-paced action as Modern Sonic, thrilling platforming as Classic Sonic, and utilize powerful new gadgets as your own custom Hero Character. Help Sonic fight back to reclaim the world from Dr. Eggman and a powerful, mysterious new villain.
Skyrim – Nov 17, 2017
Winner of 200+ Game of the Year Awards, Skyrim arrives on the Nintendo Switch™console. The open-world adventure from Bethesda Game Studios where you can virtually be anyone and do anything, now allows you to go anywhere—at home and on the go. New features include motion controls, gear based on the Legend of Zelda series, and amiibo compatibility.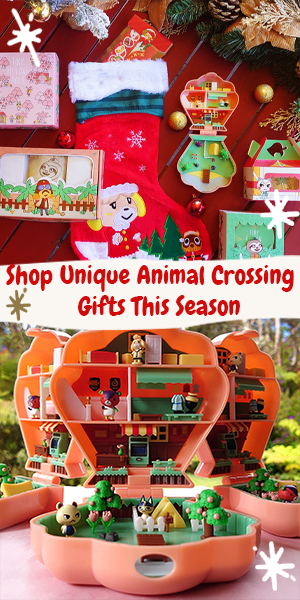 Rocket League Nov 14, 2017
Winner or nominee of more than 150 'Game of the Year' awards, Rocket League® is a high-powered hybrid of arcade soccer and driving with rewarding physics-based gameplay. Take to the pitch for a fully-featured offline season mode, multiple game types, casual and competitive online matches, and special "Mutators" that let you change the rules entirely. Express yourself with one of the deepest customization systems around and battle opponents on other platforms with groundbreaking cross-platform play! DLC sold separately.
Xenoblade Chronicles 2 – Dec 1st
As the giant beasts march toward death, the last hope is a scavenger named Rex—and Pyra, a living weapon known as a Blade. Can you find the fabled paradise she calls home? Command a group of Blades and lead them to countless strategic victories before the world ends.
Doom – Nov 10, 2017
DOOM returns as a brutally fun and challenging modern-day shooter experience. Relentless demons, impossibly destructive guns, and fast, fluid movement provide the foundation for intense, first-person combat – whether you're obliterating demon hordes through the depths of Hell in the single-player campaign, or competing against your friends in numerous multiplayer modes. There is no taking cover or stopping to regenerate health as you beat back Hell's raging demon hordes. Combine your arsenal of futuristic and iconic guns, upgrades, movement and an advanced melee system to knock-down, slash, stomp, crush, and blow apart demons in creative and violent ways.
Snipperclips Plus – Cut it Out, Together! – Nov 10, 2017
If you're new to the game, you can purchase this expanded version at retail. Owners of the original version can purchase and download this additional content in Nintendo eShop on Nintendo Switch. No matter how you cut it, this couch co-op is a riot! Snip may need to cut Clip into a needle to pop balloons or maybe you'll have to team up to form a squawking, egg-laying bird! Prove you're a cut above the rest in Blitz mode, where 2-4 players can compete in a series of puzzlingly action-packed challenges. Make it a party with Party mode, where up to four players* can team up to solve fun puzzles.
Batman – The Telltale Series – Nov 14, 2017
The billionaire and the bat: enter the fractured psyche of Bruce Wayne and discover the powerful and far-reaching consequences of your choices as the Dark Knight. In this gritty and violent new story, you'll make discoveries that will shatter Bruce Wayne's world, and shake the stability of a corrupt Gotham City to its very foundations. At your disposal is the sophisticated genius of Wayne and the fearsome skills of the Batman. What happens next is entirely up to you.
Ben 10 – Nov 14, 2017
As Ben Tennyson, it's up to you to save the world. Take on some of Ben's most infamous enemies, including Zombozo, Queen Bee, and the Weatherheads. Unlock and transform into all ten of Ben's incredible alien forms. Use each alien's powerful combat moves – including Ultimate Attacks – to lay the beat-down on enemies with devastating combos, and solve puzzles with each alien's unique abilities as you unravel exciting new stories in three all-new playable episodes.
Ittle Dew 2+ – Nov 14, 2017
Sassy adventurer Ittle and her reluctant flying fox friend Tippsie are back for their greatest adventure ever! Stranded on yet another island and armed with a magical map, our heroes explore the three-dimensional landscape in search of valuable loot. Can they find the eight scattered pieces of the raft that could be their ticket home?
The island's mysterious residents range from cordial to downright hostile, so Ittle will need to use both force and her wits in equal measure. She'll have to solve a wide variety of puzzles in order to gain access to all of the island's darkest corners and recover the booty stashed therein.
L.A. Noire Nov 14, 2017
Amid the post-war boom of Hollywood's Golden Age, Cole Phelps, an LAPD detective is thrown headfirst into a city drowning in its own success. Corruption is rampant, the drug trade is exploding, and murder rates are at an all-time high. In his fight to climb the ranks and do what's right, Phelps must unravel the truth behind a string of arson attacks, racketeering conspiracies and brutal murders, battling the L.A. underworld and even members of his own department to uncover a secret that could shake the city to its rotten core.
RiME – Nov, 14th
In RiME, you play as a young boy who has awakened on a mysterious island after a torrential storm. You see wild animals, long-forgotten ruins and a massive tower that beckons you to come closer. Armed with your wits and a will to overcome—and the guidance of a helpful fox—you must explore the enigmatic island, reach the tower's peak, and unlock its closely guarded secrets.
LEGO Marvel Super Heroes 2 – Nov 14, 2017
Join your favorite Super Heroes and Super Villains from different eras and realities as they go head-to-head with the time-traveling Kang the Conqueror in the all-new, original adventure, LEGO Marvel Super Heroes 2! Play as the Guardians of the Galaxy, Spider-Man, Thor, Hulk, Black Panther, Captain Marvel, Doctor Strange, Green Goblin and dozens of other Marvel Super Heroes and Villains in this cosmic battle across the time-tossed city of Chronopolis! Travel across lands — from Ancient Egypt to The Old West, Sakaar and New York City in 2099 — and transport objects or characters through the centuries! And, with new battle modes, friends and family can play against each other in a series of themed challenges and battle arenas!