Every month Nintendo adds some limited time items to Animal Crossing New Horizons, this month you can get something super adorable.
The first snowflakes just began falling in New Horizons and players are finally getting in the mood to start taking down dozens of pumpkins placed around the islands.
With the Jack O' Lanterns being stored away until next year, Nooks Cranny begann selling Festive holiday items including Toy Day items that can be shared in Animal Crossing New Horizons first toy this year.
In addition to all the new items you will be seeing in the shops across your island you can also snatch up a new seasonal item.
If you are already in the mood for this years holiday season, take a look at these festive custom design patterns themed for this years holiday, from sweaters to winter and holiday paths – everything you need to turn your island into a winter wonderland.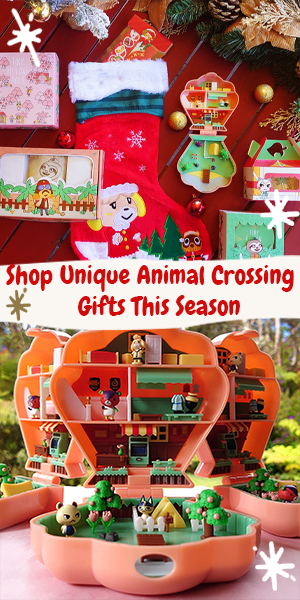 Get The Aurora Wall and Midwinter Sweater
The Aurora wall is an absolutely stunning wallpaper that you can only get for a limited time from the Nook Shopping app or the Nook Terminal. The wallpaper is available now and will disappear at the end of the year on December 31st.
In addition to this super cute new wallpaper you will also be able to get a Midwinter sweater. This super chic top is also limited so make sure you grab it before it disappears later this year!
Southern Hemisphere Seasonal Item
In the Southern Hemisphere you can currently grab this super cute sunflower rug. Isn't it fun to think that players in the Northern Hemisphere are purchasing winter coats while players in the southern hemisphere are hanging out by the beach currently?