Build-A-Bear just announced two new outfits for Tom Nook and Isabelle launching tomorrow.
For the ones who don't know Nintendo and Build-A-Bear teamed to create the arguably most adorable collecting for the company yet.
Build-A-Bear has just announced that they will begin sales of their new clothing collection for the Animal Crossing: New Horizons plushies starting at 09:30 CST on May 11th, 2021. That's right, it's happening tomorrow. You can finally get (possibly) your favorite Animal Crossing character in Build-A-Bear form.
Just like the last few times, Build-A-Bear also announced that there will be a virtual waiting room ,as they expect demand to be quite high. The company mentioned that interested patrons should join the virtual waiting room before 10:00 am CST. You will then be assigned a random spot in line once the sales start. Sounds like it will definitely be one of those "get it while you can" scenes.
In addition Build-A-Bear also announced a new villager becoming available this summer – so there is hope we will be getting some of favorite villagers in the future!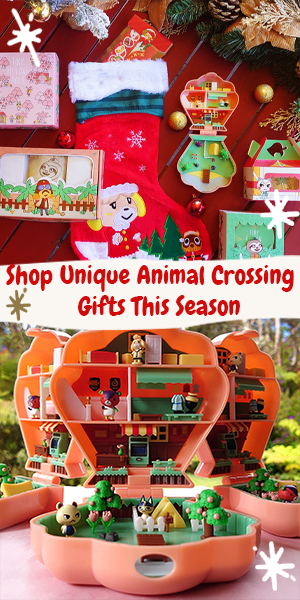 Update: The new outfit is not currently being offered as a separate item, if you'd like the winter outfit you will have to purchase the new Tom Nook and Isabelle plushie.
Get your Build-A-Bear with the winter outfit
If you would like to get the adorable outfit or yet another chance on the plushie head over here.