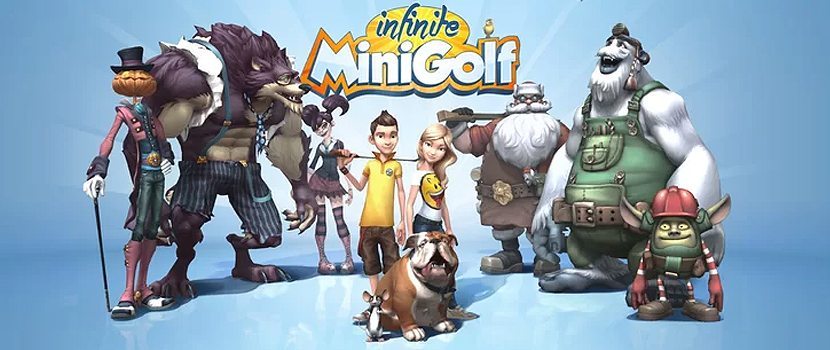 New Nintendo Switch Game – Infinite Minigolf Launched Today
Zen studios, the creators of Planet Minigolf and Zen Pinball, are at it again with a new title called Infinite Minigolf. The main feature of the game is the course editor, which is highlighted in the brand new launch trailer below. The idea is that this allows for content to be near limitless. Even better, the developers integrated a feature, where players can share the courses they've made online with thousands of other players.
">
About Infinite Minigolf
Create and play on an unlimited amount of minigolf courses in Infinite Minigolf, a never ending minigolf experience from the experts at Zen Studios! Take part in competitive tournaments and challenges, unlock and utilize powerups, and experience unique gameplay, amazing graphics, and more wrapped up in the coolest minigolf game available.
Infinite Minigolf crafts an astounding minigolf experience with accurate physics, dazzling graphics and detailed environments, each one with a distinct visual theme and gameplay features.
Use the gam'es robust toolset to create your own amazing minigolf courses and share them with the community, showcasing your creative abilities to other players worldwide. Create, share and play with the Infinite Minigolf community now!
Infinite Minigolf is out on the Nintendo Switch e-Shop today. The game is also available on Steam, Playstation 4 and Xbox One.