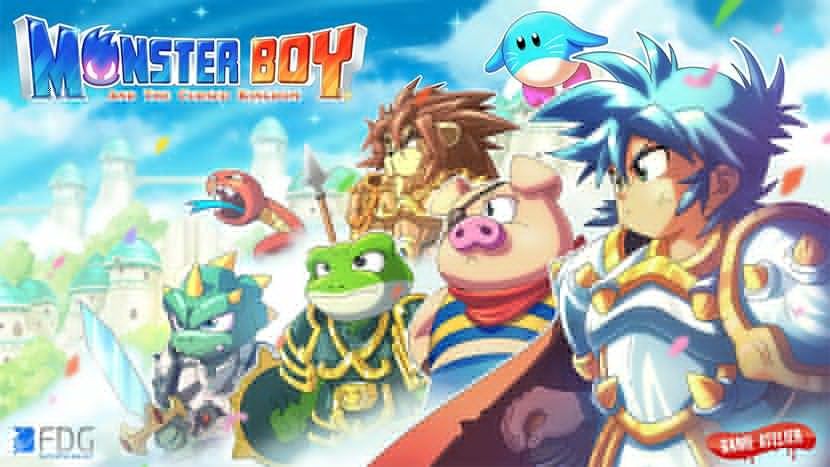 New Monster Boy Gameplay – Playable on Nintendo Switch at Gamescom
Monster Boy has been in development for some time now. Today we have received some fresh new gameplay footage. The developers have also announced that the game will be playable at this years Gamescom in Cologne, Germany. Fans who will attend the convention will be able to play the game on the Switch in hall 9.1 – booths A011, B010, A021 and B020.  Check out some more information on Monster Boy, as well as the new Monster Boy Gameplay Footage below. Head over here for more information on the Monster Boy Physical Release on Switch.
">
THE LEGENDARY SERIES IS BACK AFTER 23 YEARS!
Monster Boy is being created to bring back the enjoyment of the classic games that shine by simplicity. Exciting gameplay, upbeat music and smooth graphics. You'll need to overcome huge bosses, find hidden passages, discover powerful equipment and use all your wits and skills to remove a powerful curse. Transform into 6 different creatures, each with their own skills and abilities. Take advantage of all the unique powers to open new paths and advance in an epic story. We put all our passion into Monster Boy to create a truly enjoyable love letter to gaming from the 80's and 90's – will you join us and celebrate together with us?
FEATURES:
Based on the legendary Wonder Boy in Monster World series
Over 15 hours of epic adventure
Switch between up to 6 playable characters each feeling different to keep the gameplay fresh
Unlock new paths and secrets with special equipment
Soundtrack from Yuzo Koshiro, Motoi Sakuraba, Michiru Yamane, Keiki Kobayashi and Takeshi Yanagawa