Quick Bits
New Mario Themed Nintendo Switch Announced
Nintendo has revealed an all new Nintendo Switch design that celebrates one of the franchise's greatest heroes, Mario.
Alongside the new trailer for Super Mario 3d World, Nintendo has also revealed an all new Switch console that is themed out in Mario colors. The new console is completely red, with a red/blue joy con to match. With Mario recently celebrating his 35th anniversary, Nintendo is really going out of their way to show this ambitious plumber some real love.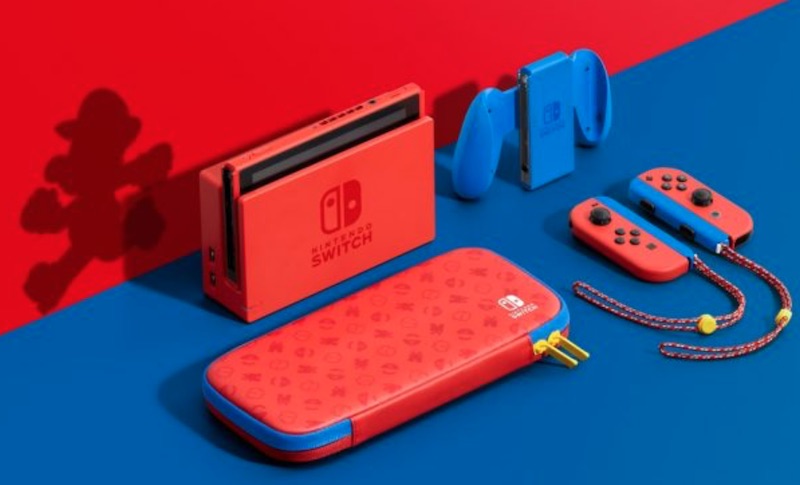 The new console will release on the same day as the remaster of Super Mario 3D World, which is February 12th, 2021. It comes with the console itself, the matching controller, a red/blue Switch carrying case, and a screen protector. The entire bundle will cost $299.99, since it is the home version and not the Switch Lite.
Nintendo Blurb
"This Nintendo Switch™ system takes inspiration from Mario, with a bold red design on the Nintendo Switch console, Joy-Con™ controllers, and the Nintendo Switch Dock. A solid blue design is featured on both the Joy-Con grip and Joy-Con wrist straps. As a bonus, this Nintendo Switch bundle includes a Mario Red & Blue Edition carrying case adorned with Super Mario iconography as well as a screen protector to keep your Nintendo Switch system secure."
More info
For more information on the Mario Themed Switch, you can check out the official page for the console on Nintendo's website.