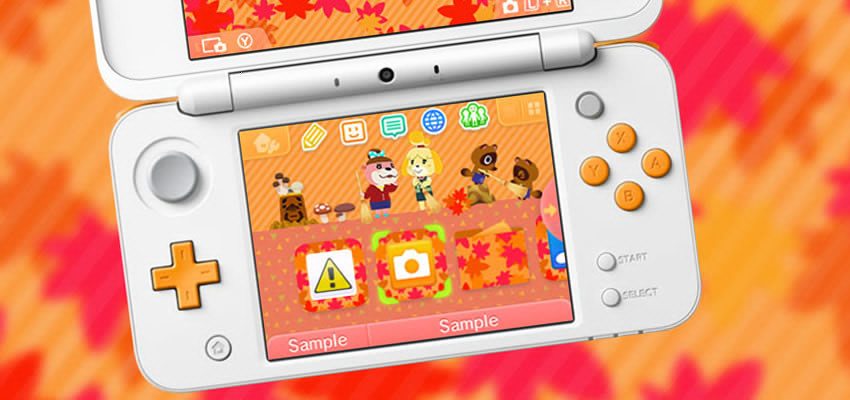 New Animal Crossing 3DS Themes Released
How do you feel about this story?
Nintendo just updated the My Nintendo rewards with some exciting new 3DS themes. The Animal Crossing: Falling Leaves theme is now available for 20 Gold Coins from My Nintendo rewards. There are also new Mario Halloween themes for the 3DS and more. Whether you have a New Nintendo 2DS XL (White + Orange) or another member of the Nintendo 3DS family of systems, you can redeem your My Nintendo points for these seasonal and spooky Halloween themes to decorate your HOME menu! Check out the Animal Crossing 3DS Themes and latest My Nintendo rewards right here.
All new 3DS themes
– Mario's Halloween
– NES™ Halloween Link
– Animal Crossing™: New Leaf Autumn Leaves
How do you feel about this story?