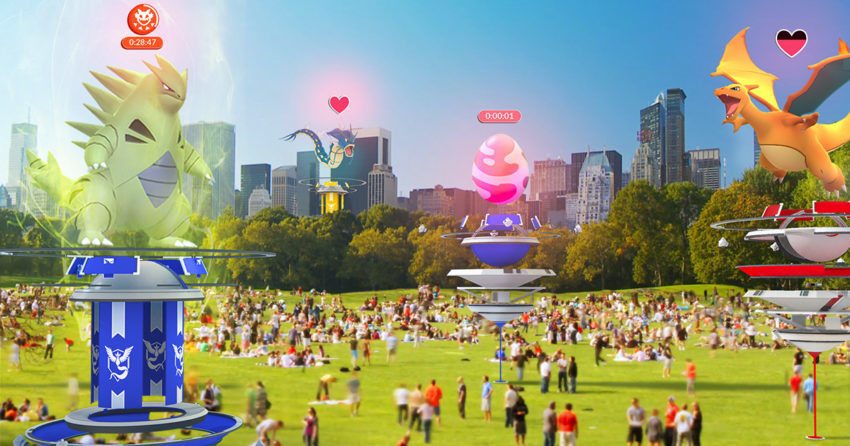 Too much Cell Traffic plagued success of Pokémon Go Fest
Niantic CEO, John Hanke, is on the record via a blog post that a majority of the technical issues were from too much traffic on mobile networks. This is inevitable when many people are using a ton of data in a small congested space.
">
An official explanation from Hanke in regards to the mobile networks:
"A more protracted problem was caused by oversaturation of the mobile data networks of some network providers. This caused many attendees to be unable to access Pokémon GO or other Internet services. Network congestion also led to a login issue which affected some users able to access the Internet."
Niantic spent most of the day trying to address this issue  along with the Pokemon Go Client crashing by re-configuring their servers . It took most of the day to work out. To compensate for this, Niantic gave out full refunds and $100 in Pokecoins.
Naturally, the internet connectivity issue was the most pressing and the most difficult for Niantic to deal with.  Niantic had partnered with Sprint along with other providers to help out with extra coverage so Niantic felt that their needs would be covered. However, it seems that none of the organizers anticipated just how much data would be used in such a short time frame.
"We provided detailed estimates on attendance and required data throughput per user to our event partner who worked with the major carriers to allow them to plan for adequate coverage," wrote Hanke. "Some carriers deployed Cellular on Wheels (COWs) to extend their capacity. In other cases the providers deemed them unnecessary based on other infrastructure already in place at the site."
Sprint's network coverage held up well according to Niantic. Verizon on the other hand stated that they were not to blame for the issues experienced on their network which was recently stated in an interview with Business Insider. Verizon alleged that other applications such as YouTube worked fine on their network at the time so it was alleged Niantic's Servers were to blame (there is definitely truth in that).
While Hanke didn't shy away from the statement from Verizon, he was quick to emphasize the rest of the weekend's successes. Attendees ended up catching more than 7.7 million Pokémon, he wrote, with 440,000 of them being the new legendary types.
Here is to hoping that the next Pokemon Go Fest ends up being more of a success with less refunds.
Source: Link