Feature
Most Wholesome Game Releases in December
This list of all PC, mobile, and console games releasing in December is probably my largest one yet! All cute and wholesome games that are slated for 2019 and "Winter 2019" will start having more specific dates as we come to the end of the this year or they may be slightly delayed. However, this is a perfect opportunity to take a look below at what's coming for perfect holiday gifts, if you haven't started your shopping yet.
Tools Up! – December 3rd
Tools Up is a cooperative game about renovating homes. Paint walls, lay some tiles, move a bit of the furniture around in some pretty weird places. Developed by The Knights of Unity and published by All in! Games, Tools Up is releasing on December 3rd, 2019 for Steam, PS4, Nintendo Switch, and Xbox One.
Raccoo Venture – December 11th
Raccoo Venture is a 3D platform adventure game with playful aesthetic and a retro style of the 90s gameplay. Take control of Raccoo and awaken Sacred Force to face enemies and solve puzzles while exploring the 5 regions of Verta, discovering magic items that will help in this journey in search of the Relic's Parts. Raccoo Venture will be releasing on Steam Early Access on December 11th, 2019.
Unfamiliar – December 13th
Explore enchanting storybook worlds as a cat-witch and collect magical ingredients to craft costumes in Unfamiliar, a beautiful fantasy game coming to Steam on December 13th, 2019!
Wattam – December 17th
Wattam is developed by Funomena, published by Annapurna Interactive, and created from the imagination of Keita Takahashi (creator of Katamari Damacy). Play solo or same-screen co-op to help Mayor rediscover the joys of friendship on December 17th, 2019 on Epic Games Store and PS4.
Lost Words: Beyond the Page – December 2019
Lost Words is a multi-award winning narrative game set inside a diary. The game is developed by Sketchbook Games and Fourth State and will be releasing December 2019 on PS4, Xbox One and Steam.
Sakuna: Of Rice and Ruin – Winter 2019
Sakuna: Of Rice and Ruin, developed by Edelweiss, and combines side-scrolling action with deep crafting and farming simulation. The game is releasing on PS4 and PC this winter along with a newly announced Nintendo Switch version.
DLC, Expansion Packs, Other Releases
Life is Strange 2 (Final Episode "Wolves") – December 3rd
After an unintended accident involving supernatural abilities, the boys flee from their home and away from the police. Together they travel from Seattle to Mexico. You have to make decisions as Sean, the older brother, which will have a direct impact on both of their lives. Now you can play all 5 episodes of Life is Strange 2 as of December 3rd, 2019 on PC, PS4, and Xbox One.
Pretty Princess Magical Coordinate (Japanese only) – December 5th
Pretty Princess Magical Coordinate allows you to live the life of a princess and essentially become one as well. Decorate 20 rooms in the worn down castle and restore it to its former magical glory. You can download the free demo from the Japanese Nintendo eShop starting today, from anywhere as it is region unlocked, and try it out before the full release of the game on December 5th, 2019.
Waku Waku Sweets (Physical Edition) – December 5th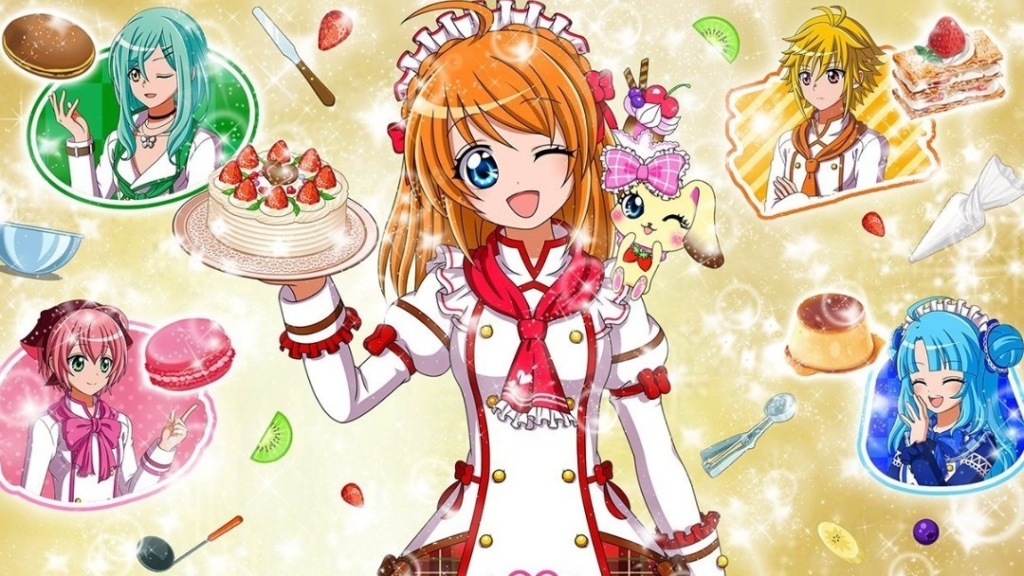 WAKU WAKU Sweets is a cooking game where you will need to master the expertise of pastry making. You can roll, mix, bake and create more than 100 recipes. It released in North America on the Nintendo eShop last year and now it's getting a physical edition for the Switch on December 5th, 2019!
Riverbond Nintendo (Switch version) – December 10th
Riverbond is a charming voxel hack-and-slash dungeon-crawler developed by
Cococucumber. Play cooperatively and locally with friends and complete missions, find treasure, and defeat monsters and bosses. Riverbond released on PS4, Xbox One, and PC June 9th, 2019, and now is coming to the Nintendo Switch on December 10th, 2019!
Dragon Quest Builders 2 (PC/Steam version) – December 10th
Dragon Quest Builders 2 will be the first in the DQB series to launch for PC, and will be available on Steam starting December 10th. Dragon Quest Builders 2 is a cute open world game where you can build anything you can image with harvested materials. The game was released earlier this year for Nintendo Switch, and was very well received.
The Sims 4 Discover University (Expansion Pack) – December 17th
In this expansion pack you can indulge in daily college life, make friends, and find classes to attend. As you move to the university of your choice, you will be building and decorating up your dorm room to give it that personal touch! The Sims 4 Discover University will release on PC and Mac on November 15th, console players on PlayStation 4 and Xbox One will have to wait until December 17th.
Garden Paws (Switch version) – December 2019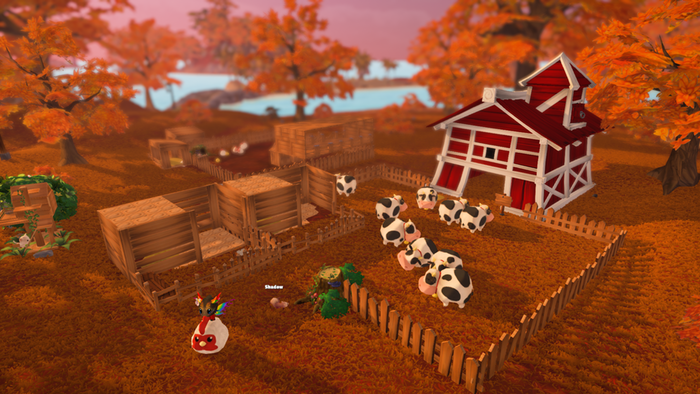 This farming simulation RPG has been one of my favorite games to play on Steam. The developers at Bitten Toast Games expect to have a bit of a delay for the Switch release as they are adding a new island, more animals, and more quests to the game beforehand. However, they currently feel they can still release by the end of this year.
Rune Factory 4 Special (Switch remake) – Winter 2019
Rune Factory 4 Special is a Nintendo Switch remake of the much beloved 2014 Nintendo 3DS title. You can even purchase the 'Archival Edition', is a beautifully crafted collection including an art book commemorating the work on the entire Rune Factory series by character designer Minako Iwasaki, as well as new illustrations for the premium box and art book cover by the artist. The game is slated for release in Winter 2019.
If you missed last month's list, you can check it out here: Most Wholesome Game Releases in November. I'd like to hear from you which games you are most excited to play!