Event
Mineko's Night Market Goodies Giveaway
We are so ready for Mineko's Night Market, and we want you to be ready too!
Nothing says "I absolutely adore this game" like having themed collectables for your favorite titles! Well, myPotatoGames has teamed up with the developers of Mineko's Night Market to make some gamers dreams come true. While it may be early to call this unreleased game a favorite, we can certainly tell that this is one virtual experience that is not likely to let us down! So, in the spirit of expectation, let us prepare for the not-too-far-off release of this auspicious title with a wonderful memorabilia giveaway!
We love Mineko's Night Market!
For those of you who are unaware, myPotatoGames has been a long time follower of Minekos Night Market! We have always shared what information we could about this adorable upcoming game, and now finally have the chance to share some super awesome Mineko's themed goodies, thanks to the kind hearted developers of this beautiful cat-tastic game! In case you need some catching up, you can check out our "Everything You Need To Know About Mineko's Night Market" article! Otherwise, brace yourself for chance to get your hands on some sweet Mineko's merchandise, absolutely free of charge!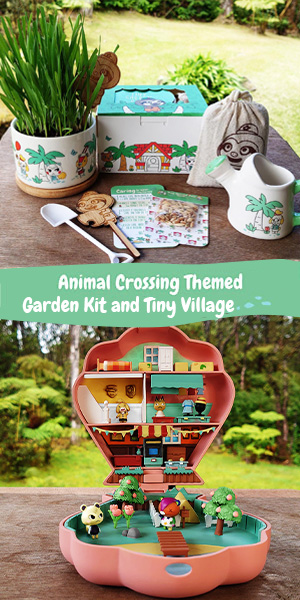 What's (possibly) in store for you…
We have a collection of a few choice items that will surely make you feel right at home with the rest of the Mineko super-fans eagerly awaiting the game! The first piece of awesomeness happens to be a Mineko's Night Market Cutaway, Cats and Rice Art Print! It is an absolutely adorable print of little Mineko munching on some rice while surrounded by the cutest kitties! We also have a Mineko's Night Market large zipper pouch, for holding all your catty knick-knacks, or if we're lucky, eventually a physical copy of Minekos Night Market! Finally, we were fortuitous enough to also be given a Mineko's Night Market sticker pack, full of kiss-cut glossy stickers! Plus, hidden inside the large Mineko pouch will be a bonus Mineko themed gift, but only the winner will have the opportunity to share what that might be!
A big thanks to the devs!
We would like to extend much gratitude and appreciation to the developers of Mineko's Night Market, without whom none of this would be possible. We thank them from the bottom of our hearts for not only creating this adorable feline fantasy, but also giving us the chance to share it with everyone we can! Now having the opportunity to share the coolest fan merchandise means a lot us, and we truly wish them all the best in all their endeavors!!
More goodies?!?!
If you don't want to leave things to chance, you may have noticed that the description of the items are also clickable links, so you may secure your Mineko's memorabilia right away! If all of this is not enough to satiate your need for more Mineko's themed items, you may also check them out on The Yetee by clicking here! For all the up-to-date information you might need in regards to the Night Market, be sure to follow @MinekosMarket on Twitter by clicking here!
How to win!
We thought that it might be nice to make this an easier giveaway, and not require hunting or clue finding in any way (as much as we'd like to). No, no. To be a participant in this particular giveaway, all one must do is follow us on Twitter, and re-tweet the giveaway post by clicking here, or on the image below! Just that simple. We will choose one lucky winner to receive this bundle of beautiful bits of Mineko memorabilia! Good luck and thank you to all those who choose to be a part of this rare opportunity! All submissions must be entered by the end of the day on Monday, June 3rd, and a winner will be chosen on June 4th.