Mineko's Night Market is an upcoming cat-themed crafting adventure game that celebrates Japanese culture and is essentially about friendship, choices, and of course, cats. The indie game is being developed by Meowza Games, and being published by Humble Bundle, who will also publish upcoming games Forager and Ikenfell.
The exact date for the games release is yet to be determined, though the creator mentioned that it may possibly be early this year.   I thought I'd provide everyone with a detailed article on everything we know about this cute cat-filled creation!
What is the game about?
Playing as Mineko, a girl who has moved to a superstitious fishing town inundated with cats, you will uncover secrets whilst assiting Mineko in becoming a successful young entrepreneur. This can be done by completing tasks, undertaking quests and gathering resources in preparation for the weekly night market.
Players can craft a variety of odd items, toys, and trinkets, which can then be sold to townsfolk (who are now your customers) at Mineko's night market stall. After you've finished selling your items, you can explore the Night Market yourself, where you can play mini-games, eat unusual foods, and purchase collectibles.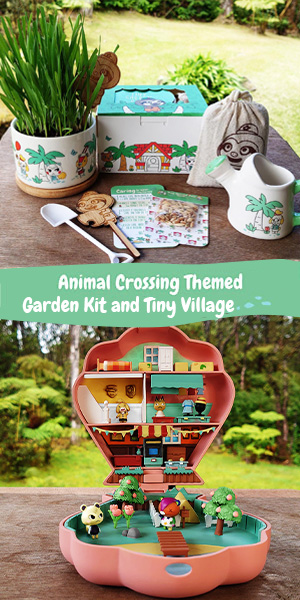 The game allows you to explore distant lands by unlocking different types of transport (which include buses, bullet trains and cat carts). Each land offers new people to meet and unique things to do, dependent on the time of day and season.
There are 16 uniquely themed markets every year which all feature a stage event that you can partake in. Examples of events include Taiko drumming, karaoke competitions, sumo suit wrestling, and more!
The better you perform at the market, the bigger and better the market will become, which may well attract new townsfolk and even celebrity guests!
What sort of stuff can I do in the game?
Some features of the game include:
Explore the village and surrounding areas to find rare resources and make new friends
Craft peculiar items with the resources you find around the world
Barter with townsfolk at the weekly Night Market to sell your creations
Explore the night Market to discover unusual culinary dlights and collectibles
Play and compete in a variety of Night Market games like cat racing,
pachinko, and whack-a-tako
Uncover the mysteries of the Sun-Cat Abe and Mount Fugu Island!
How much will it cost?
The price of the game is still TBA.
What platforms will it be released on?
When will it be released?
The Nintendo website claims that the game is 'coming early 2019' to the Switch console. As the PC and Mac versions were in the works first.  However it was delayed until 2020 with no concrete release date, however let's hope we can all play the game this year!
Is there any game merchandise available to buy?
Yes! The following items can be purchased whilst you (im)patiently await the game's release:
I sat down with Brent, developer behind the game for an exclusive interview last year. For some more sneaky details on Mineko's Night Market, make sure you check out the interview here.