Melbits World Pocket, created by Melbot, an indie studio in Spain, is all about multitasking, coordination, and solving puzzles by guiding the most adorable creatures called Melbits to the end of a mini-level. You can even customize these virtual pets with many options of accessories. The demo version is available now for free in English and in Spanish on iOS or Android mobile devices for the following regions: UK, Canada, Spain, and Malaysia. A particular member of the Potato family is Canadian so see below for gameplay footage and more information.
About Melbits and Technology
Melbits are the embodiment of the "good vibes" we get from the internet or virtual world. The enemy characters that need to be avoided in the game are the opposite of that; viruses. As mentioned on the developer's website: "Their vision was to blend the digital and physical worlds to create transmedia products and franchises that use technology in a magic way, with the noble intention of just making people have a good time." The vibrant and colorful levels and Melbits do just that!
Customizing Your Virtual Pets
When I first opened the app I was immediately greeted by bright and adorable creatures roaming around my screen. Creatures that I could engage with by customizing them with backpacks, hats, sunglasses, etc. You can even select one of four dance moves to give them, complete with different music playing in the background. They will cheerfully perform you dance selection for you at the end of a victorious level. Furthermore, you can take a selfie with them through Augmented Reality with your camera phone! This feature is indeed reminiscent of Tamagotchi and I can't get enough of my cutest littlest pets. I'm hoping in the full version I will be able to collect more of them and obtain more accessories.
High Scores and Collectibles
There are goodies to be collected in every level of Melbits World Pocket but I am uncertain of exactly what they do. If you have successfully guided the required amount of Melbits to the end of a level, your performance is rated with a score. Items gathered, Melbits saved, and time left from your timer (you can pick up hourglasses for more time), are all taken into consideration and added up. It is addictive to try and best your highest score and receive a "perfect" rating for every level. Perhaps it would be easier if the "tally" at the end stayed until you pressed a button and had an explanation that accompanied it.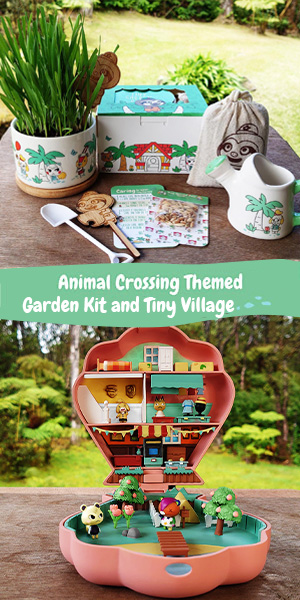 Gameplay – Lemmings Inspired
In the demo you will have access to one world: Hobby Island. There are six levels to play through and one bonus level if you subscribe to their Melbits Club. You will see blue buttons and pink buttons that you can touch or slide. These will affect their corresponding colors of blocks or springs that are found in a level. Some will need to be used as platforms so as not to fall, others will propel your Melbits to greater heights.
Your Melbits will start appearing chaotically and walk toward the path they are facing until they either hit a dead end or each other, and turn around. If you have played the game Lemmings, you will know exactly what I mean. I have lead them straight to enemies and off the edges of cliffs on numerous occasions. Thankfully, they always return to me the next time I retry the level.
Levels: Difficulty, Design, and Sound
Each level was unique with different sets of challenges, and boy were they challenging! Trying to keep on eye on so many things at once and getting the timing just right can be quite difficult to do. However, each level is short and easy to replay as there are no "lives" and major setbacks. My favorite level was Level 5 as I could rotate a block in several directions. That offered different options to arrive to the same goal. I can't wait to see what different designs the creators come up with for different worlds. I hope they stay just as bright and as charming! The soundtrack is cute, upbeat, and catchy which suits the game perfectly. See below for a video of gameplay including Level 5.
More Information
Stay tuned with myPotatoGames for more on this game. Hopefully we find out soon the release date of the full version. There also seems to be some physical toys coming our way in 2019. A Melbits Pod toy is in the works as the app mentions the following: "Soon you will be able to breed your own Melbits in the real world using light, temperature and movement with Melbits Pod, the new Melbits toy!"
Melbits World is also a PlayStation PlayLink game that you can purchase right now! PlayStation has their Golden Week sale on from now until May 7th, 2019. Get your PS4 copy of Melbits World for almost half-price off their regular price ($8.99 US)! This PS4 game is a multiplayer game where you use your phones as the controllers.
If you enjoyed seeing us play a demo, you can check out gameplay for Alchemy Story here.