Indie Highlight
News
Meetlight and the Secrets of the Universe – Find Serenity in Rebuilding and Exploring
Farm, Craft, Explore
We introduced Meetlight and the Secrets of the Universe back in April, but now there's so much more gameplay information to gush over. Currently located on Kickstarter, this gorgeous game has taken the word "wholesome" and run away with it. Inspired by Legend of Zelda: Breath of the Wild, Ori and the Blind Forest, Stardew Valley, My Time at Portia, and My Neighbor Totoro, Meetlight looks to be a beautiful game with a comfy, cozy atmosphere.
You will play as Anna. Anna has faced a terrible tragedy and lost her spouse. Now, Anna has taken over her great-uncle's forge and become the new blacksmith. You'll build your house from scratch (and decorate it too!), customize your character appearance, and befriend animals, nature, and your neighbors (some are even romanceable!). You'll even be able to complete quests for the villagers or trade with them.
That's not all, however. With the loss of your spouse, you've gained the ability of clairvoyance, which you'll slowly develop and perfect as you play. Enter the magical world of energy where you'll meet new inhabitants, explore lost places, and discover the secrets of the universe. In this 3D open-world, with 19 places to visit on the map (so far), there's just SO much to do and see.
Featuring Customization, Farming, Blacksmithing, and More
If you're not feeling like exploring, don't worry. Meetlight and the Secrets of the Universe also has farming. Plant and care for your own set of crops, and perhaps even a fairy will drop by to help you out with them. You'll be able to create your own farm layout and decorate your fields how you wish. Also available for your farm are animals! You will choose a companion (a cat, a dog, a rabbit, a goat, or something else!) when you start, but you'll also be able to tame wild animals like foxes and crows. It will take time to get close to wild animals, but eventually they'll learn to trust you. Breed your animals and collect things like wool from them to use in crafting. It appears there's at least one horse, too, that you'll be able to explore the map on.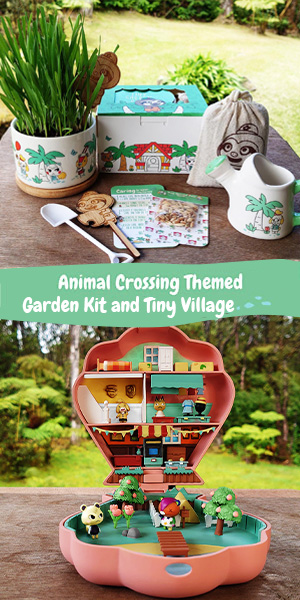 You've also taken over as the local blacksmith, so naturally you'll be able to create things in the forge. Your uncle left his trade secrets behind. Of course, you're new to blacksmithing, so you'll have to practice the skill to get better and make greater quality items! You'll also be able to discover new blueprints as you play the game.

Cooking and alchemy will be in game, too. Cook over 50 different dishes, each one giving its own buff to help you. When cooking isn't enough, though, there's alchemy! You'll learn how to make potions that can also help you. For example, you can learn to make a potion that increases the duration of your clairvoyance.

With all of the crafting and cooking that can be done in Meetlight, it is only natural resource harvesting is a feature. Much like everything else, you'll have to work on your gathering skills too in order to gather a higher number of resources and higher quality resources. You'll have to craft tools to help you harvest, too.
Kickstarter Stretch Goals
Meetlight and the Secrets of the Universe is currently only for Steam. However, should the Kickstarter meet certain stretch goals, the game will become available for Nintendo Switch, Xbox, and Playstation. What's perhaps even more exciting, are the other stretch goals. One goal is for MORE map areas, expanding the already big map. There's also a goal for total character design control where you'll be able to choose gender, the name, and the shape of the character's face and body. And the one I'm most excited about is the goal for co-op. If that stretch goal is met, Meetlight will have co-op for up to 4 players AND cross-platform play. How cool is that?
Coming 2023
The game is successfuly funded on Kickstarter with multiple stretch goals met, which also means it's not yet available. Unfortunately, we'll have a while to wait as Meetlight and the Secrets of the Universe only lists 2023 as the release date. You can also wishlist it on Steam. Meetlight will come to Nintendo Switch, Xbox, and Playstation.
Chek out Kitaria Fables for another beautiful farming sim, or even Aka, where you play as an adorable red panda.