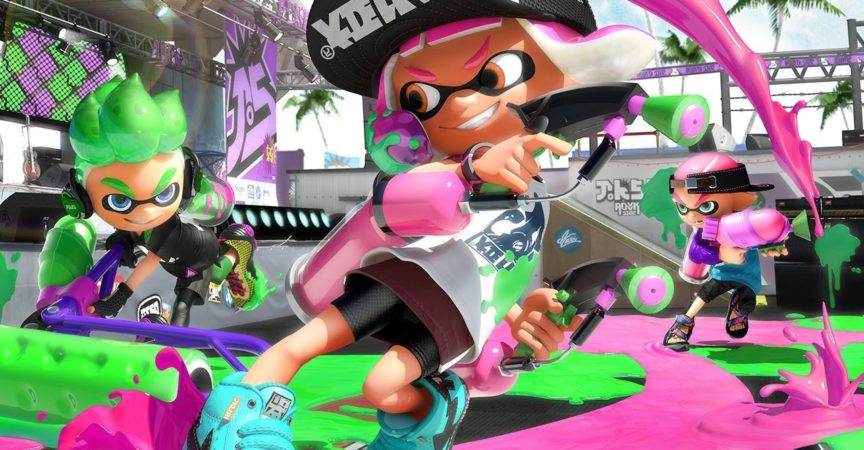 Interesting July Game Releases for Nintendo Systems
It's the start of another month, and we may be in late, but we still want to give you the heads up! So as usual, we'll be listing any interesting or noteworthy games coming in the month of July. We obviously have a focus on Nintendo systems, however July game releases on other systems that we think are of interest to our audience may still make this list. With all that said, let's look at these July game releases.
Downloadable Switch Games
Implosion – Flyhigh Works is bringing us another interesting title in the form of Implosion, a Sci-fi hack and slash for the Switch. Take the helm of a War Mech III and fight against aliens known as the XADA in what may be Earth's last stand. This game will be downloadable for Switch on July 6th.
Vaccine – Survival Horror on a Nintendo system? Well, ok, that's not at all unheard of. This one comes with a twist, though! That twist is that Vaccine takes place over the course of 30 minutes each time you play. You have 30 minutes to retrieve a vaccine for an infected team member and every time you enter the house, it's been rebuilt in a new layout. A roguelike and survival horror in one package! Vaccine will be available to download on July 6th.
Death Squared – Step into a goofy little co-op puzzle game (the Switch seems to be good with those) about up to four cubes designed to go through a series of tests. Think Portal, but with far less involved physics and probably nowhere near as meme-infested. This one's going to be really fun for larger groups. Death Squared will be available for the Switch on July 13th.
Also in Physical Format
Splatoon 2 – Of course, you had to know we'd put this one on here. Splatoon 2 is FINALLY launching after an extended period of hype and limited information. In fact, that info limit might be ending soon as Splatoon 2 is getting its own direct later today! More on that in another article, later. The fast-paced turf-based ink-slinging action is finally coming to the Switch in the form of a not-so-long-awaited sequel. It's going to launch on July 21st. ( Get it here )
Fate/EXTELLA: The Umbral Star – If you're a fan of the Warriors Musou-type hack-and-slash games (like Hyrule Warriors or the upcoming Fire Emblem Warriors), then this game should be right up your alley at first glance. The game works well in this genre but differentiates itself with its colorful visuals. Of course, the gameplay won't likely catch you off-guard, but be prepared for Fate/EXTELLA: The Umbral Star to launch for the Nintendo Switch on July 25th. ( Get it here )
3DS Games
Kirby's Blowout Blast – This title was first announced during the Arms and Splatoon Direct back in April. You play as Kirby in a pseudo-3D top-down adventure that centers around his ability to eat and spit out enemies. The reveal trailer can still be seen here. This game will be available for download on July 6th. ( Get it here )
Asdivine Cross – More JRPG goodness? You bet! Asdivine Cross this game's been on the market for a little while now. It plays like you might expect a JRPG to play but with some emphasis on building a relationship with other characters in your party. There's a cool trailer on Nintendo website that can also be seen here. Asdivine Cross will be available on Nintendo 3DS on July 13th.
Hey! Pikmin – Olimar and his microscopic helpers are setting out on their first handheld outing. This game plays a bit more like a 2D puzzle-platformer than the resource management simulator we know and love. That doesn't make it bad, though, as Hey! Pikmin will have its own focus entirely separate from the main series. Get ready for this title to release on July 28th. ( Get it here )
Miitopia – Create your own Miis and send them on a JRPG adventure with a twist. Similar to other Mii titles, the Miis have a mind of their own and don't necessarily do exactly what you want them to. They'll grow bonds with one another and help to create their own story that's unique to your playthrough of the game. Look forward to the Miis having a grand adventure on July 28th. ( Get it here )
Other July Game Releases
Revenant Saga – It's rare we see games of any interest coming to the Wii U, but one is coming down the pipeline this week! It's a JRPG by the name of Revenant Saga. Now, this game isn't especially new. It's already available on the PS4, but it still hasn't been too long since then. This game has a lot of the aesthetic style of Namco's Tales series of games, though the gameplay seems more akin to standard JRPGs. This game will be available for download on the Wii U eShop on July 6th.
Dragon Quest XI – So this is a bit of an odd entry. Dragon Quest XI is confirmed to be coming to the states and will also be available on the Switch. However, this month, we'll see Dragon Quest XI releasing first on Nintendo 3DS and PlayStation 4 in Japan only. If you're a fan of the series, you can look forward to that on July 29th. If you are waiting for the localized version or the Switch version, we'll be sure to give an update whenever that's announced.
So that wraps it up for July game releases. We thought these would be of particular interest, but don't let us have the final say! Tell us in the comments what games you're excited for this month.