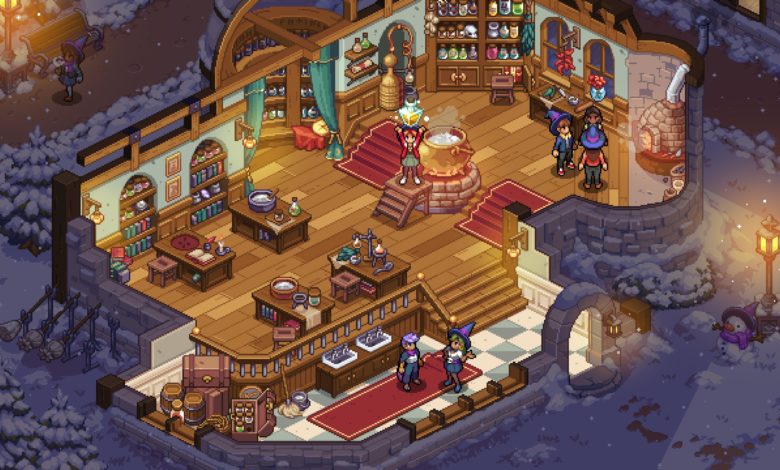 Feature
Magic Focused Games On Nintendo Switch
Harry Potter fan or not, these magic focused games on Nintendo Switch are a must play.
There is never a bad time to play a spooky games with a heavy focus on magic and witches, even if Halloween isn't right around the corner. I always feel in the mood for some more magical games and what better way to cozy up in the evening with some of the most fantastic and witch focused games!
Take a look at these magic games that are currently available or will be coming to Nintendo Switch.
Ikenfell
Ikenfell is a pixel-art-stylised turn-based RPG game that features a group of troublesome magic students. The game utilises timing-based battle mechanics to allow players to power spells and block attacks. Ikenfell is set in a vast and mysterious magic school. Inside the school, players will encounter numerous monsters and bosses to fight, discover hoards of hidden treasure, and uncover dark secrets never meant to be discovered.
Release date and availability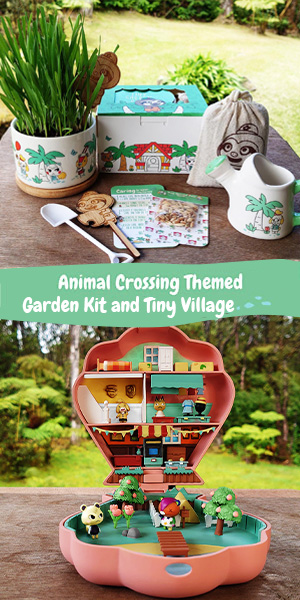 Ikenfell is now available on the Nintendo eShop.
Nine Parchments
In Nine Parchments, runaway apprentice wizards seek the elusive lost nine parchments in the hope of completing their spell books. The wizards acquire spells, but without learning the proper safety procedures that come with them. This hasty progress inevitably leads to a few fatal accidents.
Release date and availability
Nine Parchments is available on Nintendo Switch.
Calico – Magical Girls Running Cat Cafe
Running a magical cat cafe is not the only things that players can do. The game also incorporates enjoyable aspects from other popular gaming franchises such as Animal Crossing. Similarities between Calico and Animal Crossing include the simulation aspects of both games, and the ability to place furnitire and decorations in your buildings. A perk about Calico however, is that the animals will not leave, the shop never closes, and crops never die.
More details, release date and availability
Learn more about this adorable game right here.
Calico is now available on the Nintendo Switch eShop.
Witchery Academy
Witchery Academy is a fantasy life role playing game where you must complete tasks in a school for witches and wizards. Learn all the ins and outs of the magical world; like potion making and mastering a wide array of spells.
More details, release date and availability
For more information about Witchery Academy, including a trailer – head over here.
Witchery Academy has no release date yet but is expected to release on PC and Nintendo Switch.
Little Witch in the Woods
In case you missed it, Little Witch in the Woods is an upcoming adorable indie game about living the life of a little witch that resides in the forest. Brew potions, resource ingredients, make friends and just enjoy your magical life in this beautiful world.
The developers recently invited myPotatoGames to check out their game at the Busan Indie Connect Festival, and you can bet your bottom dollar that there is a demo review coming very soon. Until then, we have been given permission to share some new details that the developers have released for the festival.
More details, release date and availability
The game is coming to Steam this year and is also planned for Nintendo Switch
More info on Little Witch in the Woods.
Witchbrook – The Stardew Valley of Magic
In Witchbrook the player will take on the role of a student inside a magic school, something a Harry Potter fan might be familiar with. During the course of the studies, players will be on a path to discovering who they really are.
The game will take the player on a journey through various activities that all help you work towards a successful school life. Withcbrook offers a lot of side activities next to the very busy study schedule that players will have to master.
More details, release date and availability
Find out everything we know about Witchbrook – the Stardew Valley of magic right here.
Witchbrook is coming to Steam and is anything but confirmed to release on Nintendo Switch. No official release date has been announced yet.
Ova Magica
Ova Magica is a super cute indie game that has everything a life sim lover could want. This captivating life sim has farming, crafting, resourcing and even a bit of creature collection with turn based battles! The developer of the game has recently successfully funded the game on a Kickstarter campaign, allowing her fans to be a part of the creation of this wonderfully charming upcoming adventure.
More details, release date and availability
The game is confirmed to release on Nintendo Switch this year.
If you'd like to see more information including a gameplay trailer for Ova Magica, head over here.
Pretty Princess Party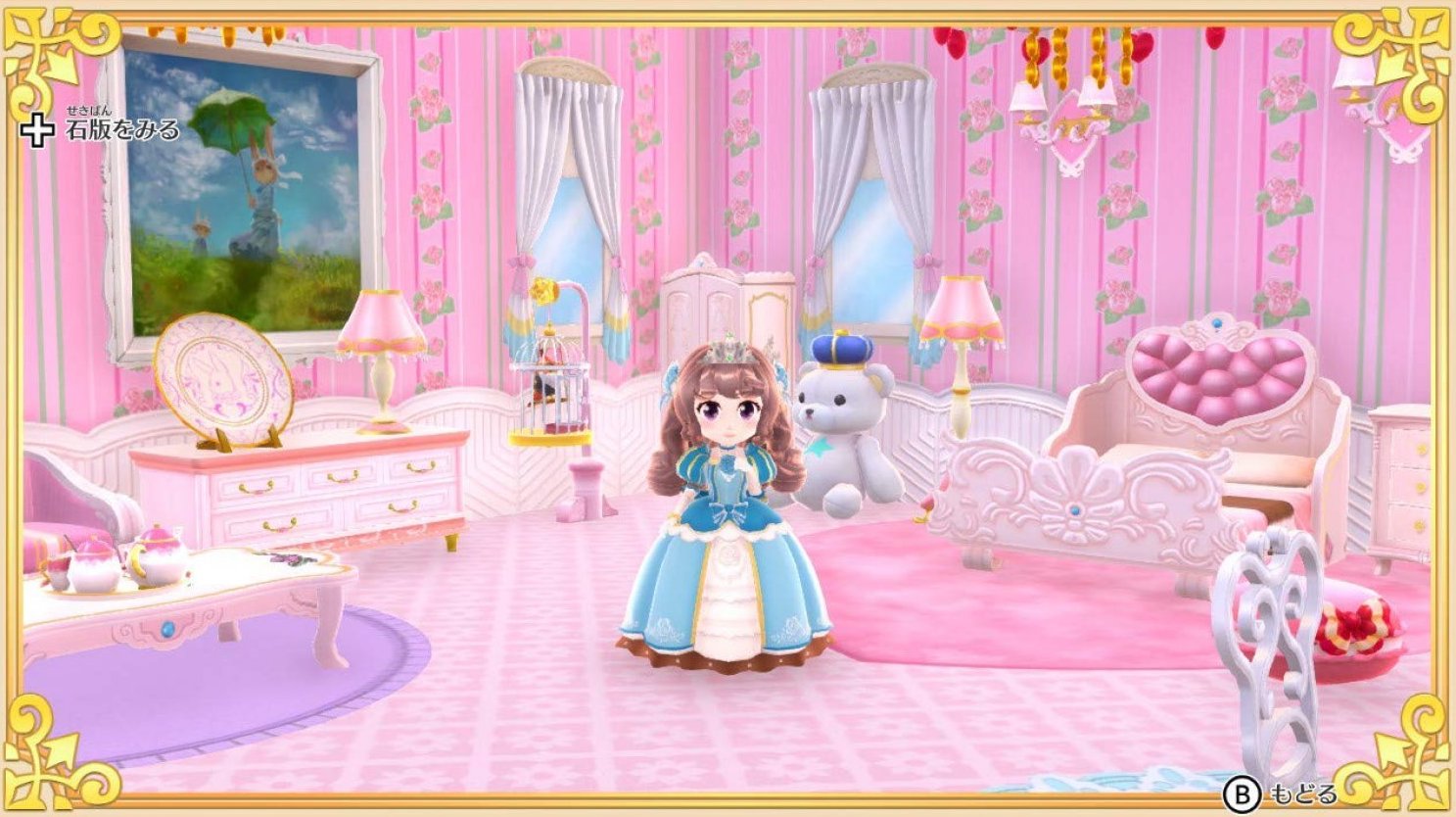 For those that may have missed it, Pretty Princess Party is the official name of the Western version of Pretty Princess Magical Coordinate. In the game, you play as a budding princess who must learn all the things a proper royal lady will need to know for her tenure.
These things include horse racing, cake decorating and dancing. As you master these different royal attributes, you will unlock lots of goodies to decorate your castle, over 1,300 to be exact!
More details, release date and availability
Pretty Princess Part is now available on Nintendo Switch.
Take a look at the trailer and some more information right here.
Rune Factory 5
For anyone not familiar with the upcoming RPG game, Rune Factory 5 begins by putting the player into a small town called Rigberth. You will become a Peacekeeping Ranger to protect your village. Marvelous already announced a bunch of new features coming to the latest installment of the popular franchise. One of the new additions is the ability to team up with townfolks to go exploring together.
More details, release date and availability
Rune Factory 5 is coming to Nintendo Switch in May 20th, 2021 in Japan. A western release is planned for sometime later this year.
Take a peak at the latest trailer showing of the town of Rigberth.