When J.K. Rowling published Harry Potter and the Philosopher's Stone back in 1997, she had no idea how popular the book would become. The book was so popular in fact, that Rowling went on to write another six books, all of which were turned into great films.
With J.K. Rowling being an undeniably great writer, in combination with the attractive magic (but still refreshingly relatable) premise of the franchise, it's no wonder the series has a cult following. And so for all you Potterheads out there, here are six games picked especially for you. ?
Games already released
Harry Potter: Hogwarts Mystery
Set in Hogwarts and the Harry Potter universe, this game was bound to make the list. Developed and published by Jam City under license from Portkey Games, This RPG game was released for Android and iOS devices on the 25th April 2018.
The game is set between Harry Potter's birth and his enrollment at Hogwarts. Upon beginning the game, players can create and customise their character, who is about to begin their studies at Hogwarts. Your player can attend various different magic classes, learn spells, duel rivals, and undertake quests.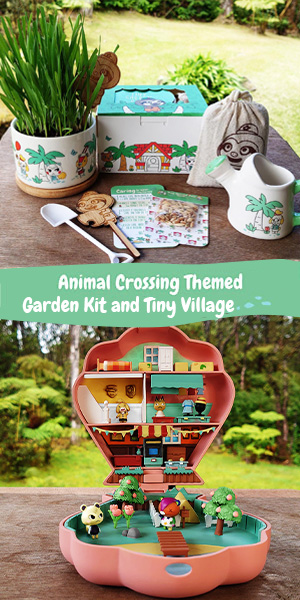 The game is free to download, but there is the option to make in-app purchases for additional perks.
Magician's Quest: Mysterious Times
Described as a cross between Harry Potter and Animal Crossing, Magicians Quest: Mysterious Times was published by Konami for Nintendo DS in Japan on the 12th November 2008. The game hit the shelves in the US on the 11th May 2009.
Magician's Quest: Mysterious Times is a fantasy life simulation game for the Nintendo DS. After customising the appearance, name and gender of their character, players are able to attend classes at the game's magic academy. During classes, players will learn spells and incantations, the mysteries of magic, and interact with fellow students.
Despite criticism for its striking resemblance to Animal Crossing games, Magician's Quest offers plenty of unique features for players to enjoy. Examples include: monthly quests during 'Mystery Time', dates with other students, the ability to form a band, getting to prank others (and be pranked), plus many more amusing quirks.
The game is quite rare, and therefore rather pricey, but pre-owned copies of it often pop up on sites like eBay and Amazon.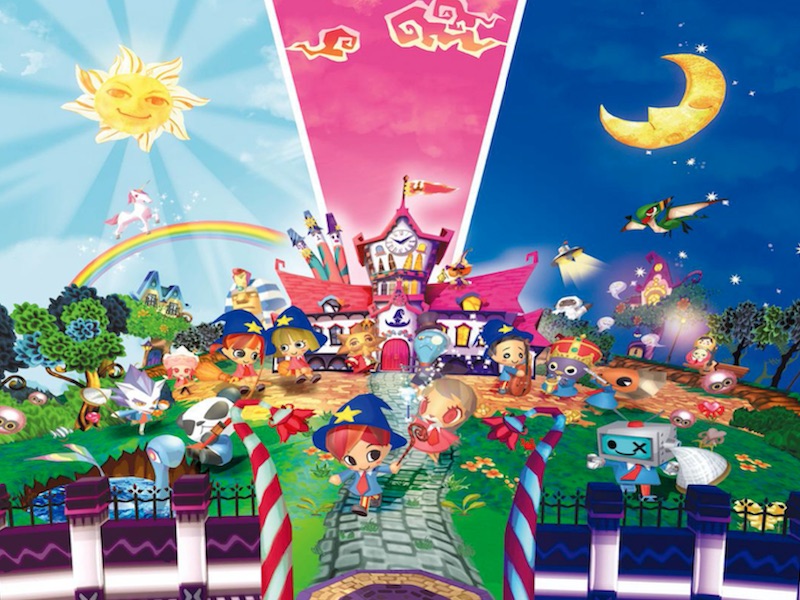 Guildlings
Guildlings is a JRPG single player episodic adventure for mobile. The game is a fantasy adventure game 'set in a world of wizards and Wi-Fi'.
Playing as a homeschooled teenager, you unfortunately manage to activate a cursed smartphone. Recruiting your friends as Guildlings, you must utilise their incredible powers to rid yourself of the curse, and more importantly, save the world.
Game developers Sirvo Studios released Guildlings for iOS on the 8th November 2019. It was also a featured release on the Apple Arcade.
You can read more about the game by clicking here. Additionally, you can obtain a free mobile wallpaper by visiting the game's official website.
Little Witch Academia: Chamber of Time
Little Witch Academia: Chamber of Time is an action adventure RPG game. The game was initially released in Japan for PS4 on the 30th of November 2017. It was released worldwide on the 15th of May 2018. The game was developed by A+ Games and published by Bandai Namco Entertainment. It is currently playable on PlayStation 4 and Microsoft Windows.
For those unfamiliar with Little Witch Academia, it is an anime series that takes place at Luna Nova Academy, a school for witches in training, The protagonist of the series is a Japanese girl named Akko who is from a non-magical background.
In the game, you must uncover the mysteries at Luna Nova Academy with Akko and her friends. Players get to explore dungeons, cast spells, and use witchcraft, in order to discover the seven wonders, and solve the peculiar shift in time.
Upcoming games
Witchbrook
Witchbrook (which initially had the working title of Spellbound), is an up and coming RPG simulation game with turn-based strategy elements. Currently in development by Chucklefish, the pixel-art-stylised game is described as 'Stardew Valley meets Harry Potter'.
The game is set in a magic school, where the player is enrolled as a student, Whilst completing their studies, players will go on a journey to discover who they really are. The game offers a variety of side activities that include social events, potion making, fishing, gardening, artefact hunting and more!
You can find out more about this highly anticipated game by clicking here.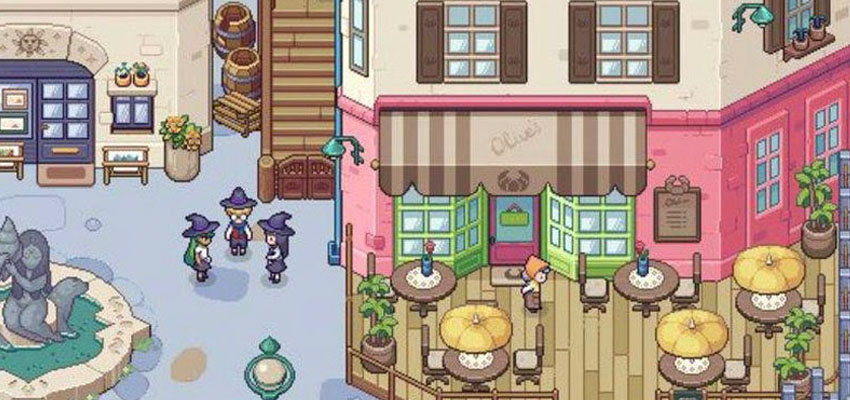 Ikenfell
Ikenfell is a pixel-art-stylised turn-based RPG game that features a group of troublesome magic students. The game utilises timing-based battle mechanics to allow players to power spells and block attacks. Ikenfell is set in a vast and mysterious magic school. Inside the school, players will encounter numerous monsters and bosses to fight, discover hoards of hidden treasure, and uncover dark secrets never meant to be discovered.
Ikenfell is currently still in development by Happy Ray Games. It will be published by Humble Bundle. Upon its release, the game will initially be available for Windows and Mac. However, the Ikenfell website says that 'other platforms and consoles will be announced as they are confirmed.'