News
Luigi's Mansion 3 DLC Multiplayer Pack Available for Pre-Purchase Now
Luigi's Mansion 3 is one of Nintendo's best Switch games this year, even earning my vote and ultimately winning the award for Best Family Game during the Game Awards 2019. Nintendo has just announced today, December 18th, 2019, that Luigi's Mansion 3 DLC is available for pre-order now and releasing in 2020! The Multiplayer Pack will be releasing in 2 separate parts; Part 1 on April 30th, 2020, Part 2 on July 31st, 2020.
Luigi's Mansion 3 has local co-op with the main story where the second player can take control of Gooigi. There's also a local or online multiplayer mode with up to 8 players called the ScareScraper where you work together to clear floors of ghosts. Since then, there's been an additional multiplayer versus mode called ScreamPark which allows up to 8 local players to play various mini-games against each other.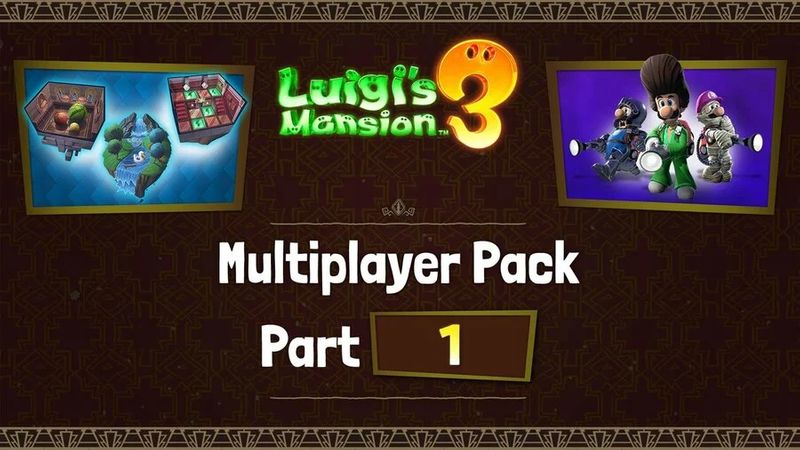 What's in it and is it Worth the Price?
For the price of $9.99, Part 1 of the DLC will include the following: 3 new mini-games for ScreamPark mode, 6 new Themed Ghosts, 3 new outfits for Luigi to wear, and 3 new floor themes in co-op ScareScraper mode. Part 2 will come with additional new features and content for both ScareScraper and ScreamPark modes but has yet to reveal exactly what those are. Nintendo has showed off Luigi's Mansion 3 Luigi outfits and one of them has him dressing up as Elvis! The other two is a suit of armor and mummy wraps.
If you want to pre-purchase Luigi's Mansion 3 Multiplayer Pack, you can go to the official website here. As a special bonus for purchasing this DLC, you'll immediately get the new in-game Flashlight Type-P that shows Polterpup's adorable face on on the walls when illuminated! New players of Luigi's Mansion 3 can access this item only after meeting Professor E. Gadd and when he establishes his lab (Gallery). I love Polterpup so much so it's worth the price just for that flashlight!