Lost Ember is definitely one of the more visually stunning indie games at this years E3.
For those that missed it, this years E3 was full of some awesome indie games that will releasing this year. One epic indie in particular really stood out to us by the name of Lost Ember, by Mooneye Studios. The release trailer was so mesmerizing that we just had to find out everything we could. Lost Ember will be releasing on July 19th this year, and will available on PC, Xbox One and PS4. It will also eventually be coming to the Nintendo Switch.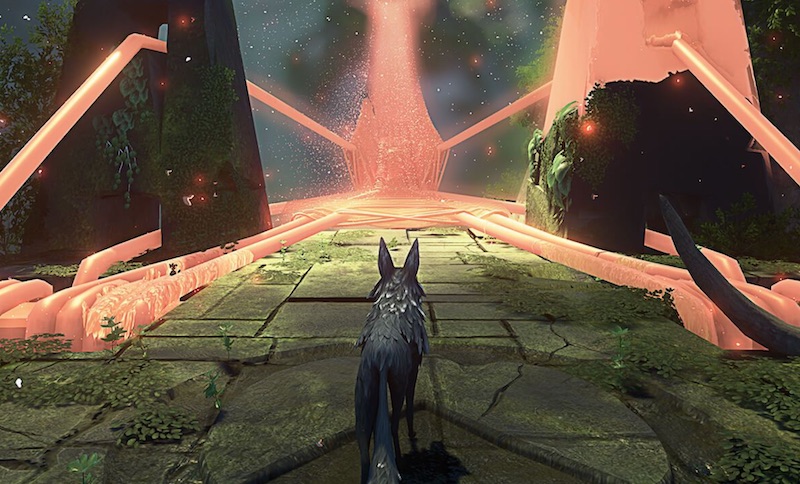 A bit about Lost Ember…
Lost Ember is a third person adventure game where you get to play as a variety of animals. The main character is a wolf, with a very helpful and wise companion to guide him. This companion is an ancient spirit with all knowledge of the past needed to guide the wolf on a quest to a legendary discovery, what happened to all the people in the world.
This is one post apocalyptic title that stands out above all others, however. You will be able to explore an amazing and thriving 3D world with the ability to transform into multiple animals. This ability will literally give you a birds-eye view, or help you see what's under the sea as a fishey. With a rich and deep storyline to make each moment more memorable than the last, Lost Ember truly stole the show at this years E3 indie showcase.
Release Announcement Trailer…
For more information…
For more information on Lost Ember, be sure to check out the official website by clicking here. For news as it happens, follow the developers on Twitter by clicking here. If you have heard enough and would like to go ahead and add this title to your Steam wishlist, you can do so by clicking here. For more awesome Indies that were featured at E3, check out our coverage of the conference by clicking here.