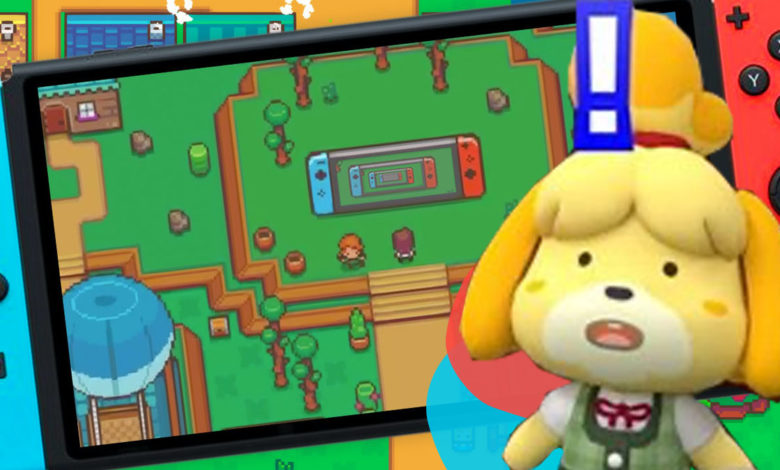 Animal Crossing has held the throne of most relaxing and most adorable life and village simulation game for decades. Littlewood is bulking up with adorable visuals, sweet characters and overall relaxing gameplay to challenge this spot.
Littlewood is created by only one person, much like Stardew Valley. Sean, the sole developer behind Littlewood has shared some exclusive details earlier this year when I sat down for an interview with him. Back then Littlewood was still a work in progress project but since then things have changed dramatically.
Littlewood is the Polly Pockets of Video Games
More than nine months have passed since I first picked up on Littlewood. At its core, the game is a village sim with plenty of things to do. It offers the usual features like chopping wood, mining ores, catching bugs, and fishing as you come to expect from a life simulation game with a focus on farming.
Littlewood however does something really well and that is delivering the feeling of holding a tiny world in your hand. The neat graphics and soothing colors just make you want to indulge and become a part of your own little town. This is one of the major reasons I look forward to finally being able to play Littlewood on my Nintendo Switch.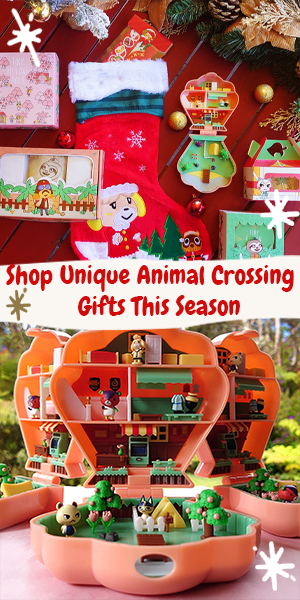 This is also something I admire so much about Animal Crossing – is the feeling of holding a tiny world in your hands and looking right into it and essentially becoming a valuable part of a community that is always there for you. There is no other game that quite delivers the same atmosphere as Animal Crossing on a handheld console.
Littlewood doesn't try to be Animal Crossing
Littlewood however doesn't try to mimic Animal Crossing and just be a clone of a game we all came to love. Sean simply aimed to capture the feeling and atmosphere you get whenever you boot up Animal Crossing. That warm fuzzy welcome feeling when you randomly run into Stitches by the beach. The relaxation that sets in when you neatly decorate your surroundings or the sense of accomplishment when you finish your daily tasks.
No, Littlewood will not replace Animal Crossing but I always welcome games that challenge other games and developers to push themselves to do better, to do more and jump over the boundaries of working concepts and instead try to create something new.
Explore, Meet and Collect
In Littlewood the world is yours to explore, whether you feel like strolling through the town or go out and about to find a mine – the choice is always yours. Whatever journey you will spend your day on, you will always encounter a few of the adorable town folks and perhaps make a new friend or two. Villagers also don't shy away from asking you to help them with multiple request that are often awarded with generosity.
The game also heavily motivates you to chop trees, go fishing and collect anything that isn't nailed down to the ground. All these materials are used to craft and better your life by creating new buildings and making your home your very own sanctuary.
Littlewood not so little anymore!
Thanks to Sean's hard work, Littlewood has received plenty of updates since its official release earlier this year. A recent addition introduced a Tarott mini-game. There are sure to be more updates coming in the future as Sean already teased on his official Twitter.
Littlewood on Nintendo Switch
Littlewood is currently on sale on Steam for PC, Mac and Linux users. If you haven't played Littlewood yet I recommend checking it out! If you enjoy games like Animal Crossing and Stardew Valley you will feel right at home in Littlewood.
The game is also confirmed to release on Nintendo Switch but Sean has not yet provided a release date for the highly anticipated Switch port! I will be sure to update this article once a release date is available.
Littlewood Playthrough
If you want to learn more about this adorable game and watch some gameplay footage I recommend taking a look at my Littlewood playthrough with more in-depth information on everything Littlewood!
Animal Crossing Manga Series
With Animal Crossing New Horizons release coming closer and closer, Nintendo is starting to fire up the hype train. Check out the first ever Animal Crossing Manga Series kicking off this month!
Nintendo also just released some brand new Animal Crossing merchandise, such as these cute envelopes, or this home decor set!
Last but not least, take a look at these Animal Crossing fun facts you may didn't know about yet!