Quick Bits
Little Witch In The Woods – Sneak Peak At Bestiary
The developers of Little Witch in the Woods shared a look at the catalogue in their upcoming magical adventure game.
So little has been revealed about the adorable upcoming Little Witch in the Woods, I am totally ecstatic any time a new treat is shared by Sunny Side Up (the developing team). They have slowly but surely been helping everyone stay up to speed with what is happening behind the scenes while they develop their game.
This time, the new goodie came in the form of a Tweet. It features a little gif showing what the catalogue system in the game will look like. You will have a book that has separate categories for items, animals, and plants that you discover along your journey. Always a handy feature when exploring an unknown world, especially on that is filled with so many wondrous things not found in the real world.
Little Witch catalogue book
The gif also shows a bit of the environment around Ellie (the little witch), revealing just a bit more of what gameplay will look like in this adorable indie. The developers also revealed a closer look at gameplay when they released a new trailer earlier this year.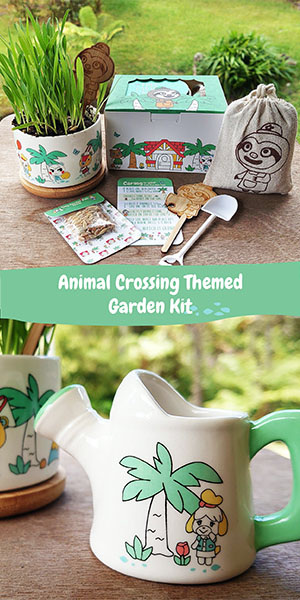 Another recent Tweet from the developers showed a large tree that was growing in the middle of a pond. Glowing butterflies lit the area, and made for quite a mysterious scene.
There are so many questions I'd love to ask, but the developers are very selective and secretive about what they reveal, not wanting to share features before they are sure they will make it into the final game.
More info
For more information on Little Witch in the Woods, you can see my interview with the development team here. Be sure to follow the developers on Twitter to stay up to date on what's going on with the development of Little Witch in the Woods.