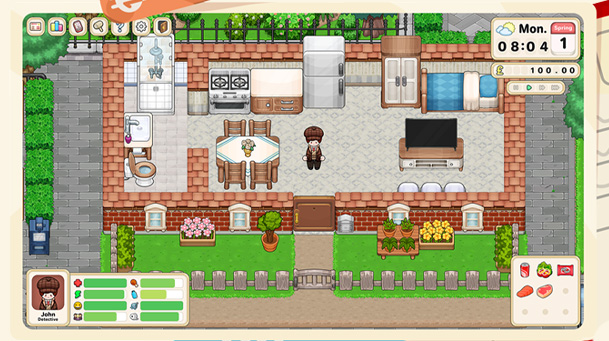 Little Sim World is Stardew Valley meets The Sims and you can play an early version now.
Little Sim World for anyone who hasn't caught up on the game yet, is a The Sims like game, packing the adorable tiny pocket feel from Stardew Valley and featuring uncompromised multiplayer so you can share the game experience with your loved ones.
Little Sim World also features an open world for you to explore, with shops, parks and so much more. Decorate and create your very own space, invite friends over to hang out, or take the bus or car for a spin through the city. Options and possibilities are unlimited in this upcoming indie game.
The developers now announced that a pre-alpha version of the game is available to play for anyone following their Patreon page. Keep in mind a pre-alpha version may be a little buggies at times and does not include final artwork and/or features but its a great way to find out what this game is all about!
Little Sim World Release Date
Little Sim World will release sometime this year for PC/Mac on Steam, where you can wishlist it already. The game will also be released on console such as Nintendo Switch, PlayStation and Xbox shortly after.
If you join the official Little Sim World Patreon page you can already download the games pre-alpha version today!
Head over here for plenty of more details about Little Sim World.