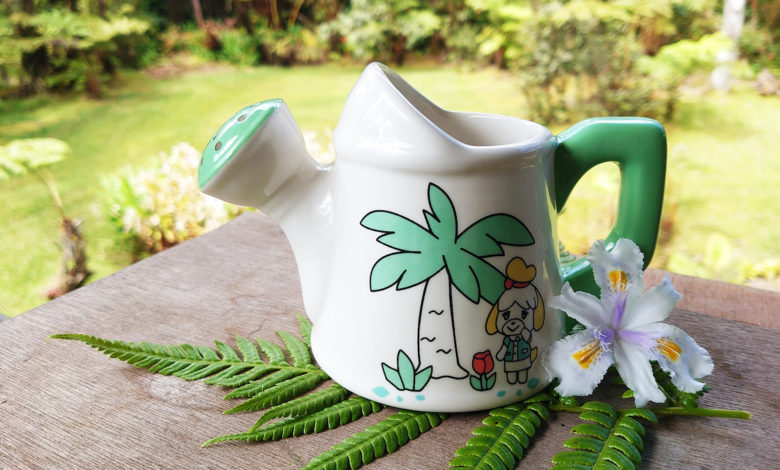 This Animal Crossing Themed Watering Can will hold up to 350 milliliters!
The Tiny Watering Can is such a cute small ceramic watering can that is perfect for succulent and tiny desk plants, it also makes for a super adorable decoration! It is the perfect match for the Tiny Garden Pals. And, in my opinion, one could never have enough planty friends surrounding them.
I love having a wonderful array of green life about, so much so that I wanted to be able to offer a cute, Animal Crossing themed hydration device for all other plants that don't necessarily live in a Tiny Garden Pal. This Animal Crossing Themed Watering Can still can hold up to 350 milliliters. This way, you can use it to give life sustaining H2O to all your little green friends.
This watering can also comes beautifully packaged in an adorable Animal Crossing themed box, which also makes it a perfect gift. There is also a matching Tiny Garden Pals Gardening Kit that is Animal Crossing inspired.
The gardening kit comes with a bag soil inspired and themed after no other than Leif! In addition to the soil bag you are also getting a growing and caring instruction card that will help you grow your tiny garden pals into a beautiful miniature Animal Crossing themed world. And of course the planter itself, including a mini shovel and so much more, all beautifully packaged in a gift box.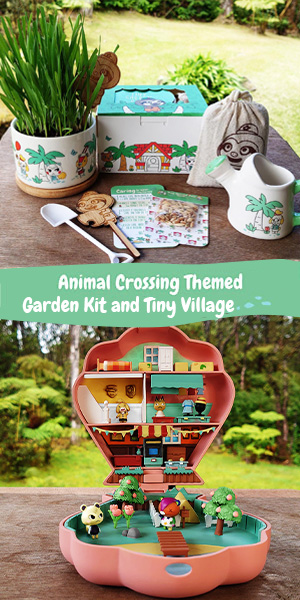 You can find this and many other wonderful Animal Crossing inspired goodies in my shop.