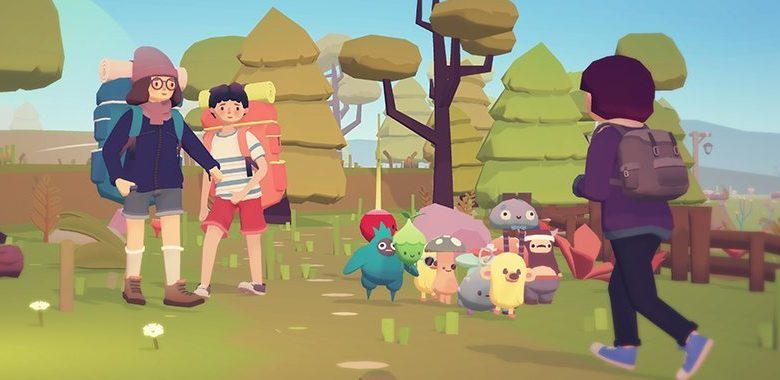 Interviews
Interview with Ooblets Developer – More Game Details Revealed
We recently had a chance to sit down and speak with Rebecca one of the two creators behind Ooblets. Rebecca is handling the programming and art development on her own.  Even though she is handling a 2 person full time job, she was kind enough to take some time and answer some questions, that fans of the game are burning to know.
When we asked about the possibility to play with friends, Rebecca stated that there are currently no plans to add a 2 player co-op mode to the game, however, she would love to add a multiplayer mode to a possible Ooblets sequel in the future. Furthermore, she also went into greater detail about the main activities in the game, and what she is most excited about  "is the player's house upgrades, decoration, and item placement". Player housing is always an exciting addition to any game, being able to create your home, and have a place to return to at the end of the day is something many players enjoy.
Rebecca also defined the core gameplay of Ooblets a little more. As she explains "The main activities are farming, exploring, battling, running a shop, and customizing stuff like your character, your Ooblets, your house, your shop, etc." We were especially excited to hear about the possibility to run your own shop in Ooblets, and we can't wait to hear more details about the shopkeeping feature in the game.
She also pointed out that given this project is based on the power of two people it may be unrealistic to expect Sims-like customization levels in regards to housing. Animal Crossing, Stardew Valley and other similar games do offer housing customization to some extend as well. As Ooblets has so many different activities to offer, players will be busy enough exploring all the other options, without having to worry about the depth of building level in the game.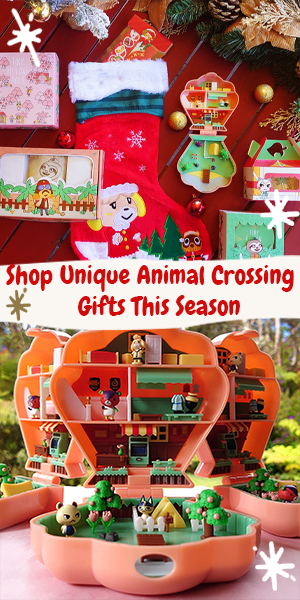 Ooblets is packed with tons of features, and a level of cuteness not seen before. You can read the full interview with the lead programmer and lead artist on Ooblets below.
myPotatoGames: Are you considering to add a Multiplayer mode to Ooblets?
Rebecca: I think Ooblets co-op would be amazing, but with a two person team and the entirety of the game programming falling on my shoulders, it's not feasible to include it and still get the game out in 2018. We're hoping to maybe include multiplayer in a sequel if there's enough interest.
myPotatoGames: Are there plans to have custom content?
Rebecca: There are no plans for that but it's not completely out of the question. We do run the risk of spreading the game too thin with too much customization.
myPotatoGames: Do you see Ooblets hitting more platforms than just PC and Xbox One? Perhaps the Switch?
Rebecca: We don't know what the future will hold!
myPotatoGames: Is "Badgetown" customizable in any way? Can you decorate it or place buildings?
Rebecca: You'll hopefully be able to rent at least one building in Badgetown, but I don't know about placing buildings or decorating. We've had a lot of plans for more town customization but they're honestly likely not going to make it in given all the other big systems we still have left to implement. That's another of those things that if there's enough interest after release, it might be good to include in a sequel.
myPotatoGames: Will Ooblets feature a social system similar to Harvest Moon and Stardew Valley where you can get married to an NPC?
Rebecca: While we do get a lot of requests for this, we're not currently planning it. There may be some sort of personal relationship mechanic for how friendly you are with various NPCs, but we're probably going to avoid romantic relationships altogether.
myPotatoGames: Do you work alone on the game?
Rebecca: The team is me and @perplamps who is the game designer, community manager, and general businessy person. I do the art and code. We've had a few small things done by freelancers and we're hoping to get more freelanced work added as we go along. In terms of non-development help, we're super thankful to all the support and encouragement we get from our publisher Double Fine, our Patreon backers, and all the people who enjoy (and especially those who share) our content on Twitter, Tumblr, and Facebook.
myPotatoGames: What is your favorite activity in Ooblets as of right now?
Rebecca: The thing I'm currently most excited about is the player's house upgrades, decoration, and item placement. I'm a little bit afraid that people are thinking Ooblets has Sims-level customization which it totally won't have, but you will be able to buy and collect furniture and items to put around your house and farm.
myPotatoGames: What main activties can a player expect in the game?
Rebecca: The main activities are farming, exploring, battling, running a shop, and customizing stuff like your character, your ooblets, your house, your shop, etc. Some of this stuff will obviously be a lot lighter than it'd be in a AAA game but we're hoping that there will be dozens of hours worth of content and gameplay.
myPotatoGames: Are there seasons and/or weather in the game?
Rebecca: There's some weather (well, rain) already implemented, but we're not currently planning on seasons. Instead, there will be different biomes and weather depending on the region you're exploring. One region might be snow and ice based while another would be a desert, and the crops you can collect there might require special care to grow back on your farm (like special greenhouses, soil, and planters).
myPotatoGames: What inspired you to start this project?
Rebecca: Our inspirations are pretty close to the surface!
Thank you so much Rebecca for answering our questions, and letting us be a part of the development progress of Ooblets. If you want to support the Ooblets team you can do so by joining the Patreon here. You can join Rebecca on Twitter here. Ooblets is currently set to release on PC and Xbox One. Check back for more information on Ooblets in the very near future. In the meantime you can enjoy the announcement trailer below.