The developer of Hokko Life, Robert Tatnell, has been answering many great questions on Discord.
For those that have only been following Hokko Life semi-closely, the developer has been answering a lot of in-depth questions about his game and the development process. The answers to these questions give us a closer look at what exactly is going on behind the scenes of the creation of this super adorable upcoming life sim game.
FAQ's about the game
As previously mentioned, many great questions have been rolling in about the game, and Robert has been kind enough to answer as many pertinent questions as possible. Like how will customizations work? Will there be dating? For the full list of FAQ's, it's as easy as joining the conversation on Discord!
On how time works.
"Well, that's a very big question…! But in Hokko Life, time progresses at it's own pace and isn't tied to the real time. You can sleep to advance time to the next day, for example.
On relationships.
"The game features a relationship system that tracks how you interact with villagers and is used to unlock things like new dialog and whether or not characters can move to your town. This system can be expanded at a later date. As such there's currently no dating gameplay between the human player character and the animal villagers."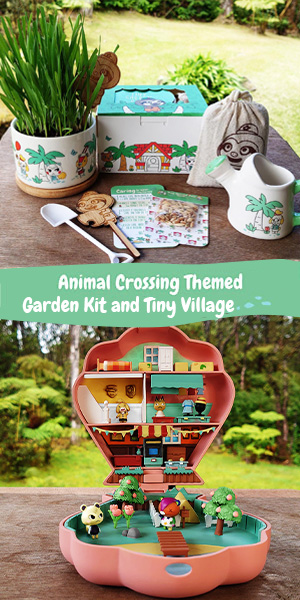 On Stamina Bar.
"No plans for an energy/stamina bar at the moment. Have considered this sort of thing but I don't want to put awkward limitations on the player; there could be something encouraging you to sleep at night, but I don't want to knock the player out and force them onto the next day (or similar)"
On playing as an animal.
"Oooh! This is one I get asked a lot! I didn't realise it was such a popular request! For initial release there's no plan for you to be able to play as an animal; it would involve a lot of work that I don't have the bandwidth for. Given how popular it is though, it would be wonderful to add something like this at a later date; but I cannot promise anything!"
More info.
In the FAQ's page, there is also mention that the game will not feature multiplayer functionality, but you can share the things you create in the game. The current release for Early Access on Steam is set for late 2020. There is no set price, but the game will not be free to play.
As it stands, Hokko Life is only releasing on PC, but will come to consoles depending on how everything goes. This is a solo-dev project with a single outside collaborator for music.
For more information on the game, you can follow the progress of development on Twitter. For a closer look at the developer, check out my interview with Robert from October of last year.
For more cute life-sim games, check out my coverage of the upcoming indie based on Japanese rural life.