Natsume is hard at work prepping it's fans for the upcoming Harvest Moon Light of Hope Special Edition for Nintendo Switch and Playstation 4. The Special edition comes with a whole new character, and there is even a Harvest Moon Light of Hope Limited Special Edition, that comes with a journal, a plushy and so much more. Check it out here.
Today Natsume announced the Harvest Moon Light of Hope: A 20th Anniversary Celebration: Official Collectors Edition Guide, phew say that without taking a breath. The guide is directed at new and long time Harvest Moon fans. The book also comes with a digital code, so that you can preserve the physical version as a collectors item, while reading and learning using the digital version, nice! You can pre-order it here. For more details on the guide, check out all the details below.
IN THIS GUIDE: Two-Sided Foldout Poster, Exclusive Interviews with the Makers of Harvest Moon, Farming Strategies, Complete Mission Guide, and Full Character Information for Creating Friendships.
This hardcover Collector's Edition book features a complete Harvest Moon: Light of Hope strategy guide that details missions, farming strategies, and details for befriending every character in the game, along with a 20 year retrospective of the Harvest Moon series of games complete with developer interviews, and a two-sided history of Harvest Moon and Harvest Moon: Light of Hope calendar foldout poster.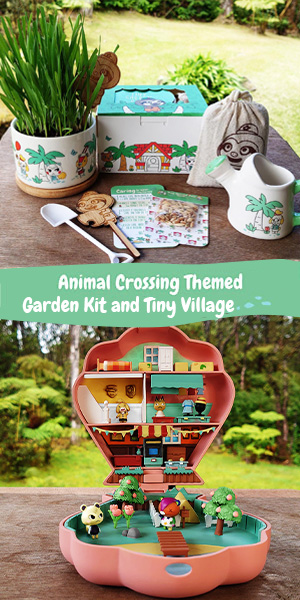 A Retrospective for Harvest Moon Fans: 20 years of Harvest Moon detailed in art and descriptions illustrating the history and innovations of this groundbreaking video game series.
Harvest Moon Personalities Past and Present: Special interviews discussing the legacy of Harvest Moon with the Producer of Harvest Moon: Light of Hope Taka Maekawa and others involved with the series.
Exclusive Two-Sided Foldout Poster: A spectacular reference that displays the full timeline for every Harvest Moon game and also catalogs all of the important calendar dates in Harvest Moon: Light of Hope. Don't miss a single important event or birthday!
Deluxe Hardcover Book: Printed on premium paper with special cover treatments.
Harvest Moon: Light of Hope Strategy Guide Contents:
Restore the Lighthouse: Find the Stone Tablets and summon the Harvest Goddess!
Be the Most Popular Farmer: A detailed gift giving guide to help you make friends fast!
Farming, Mining, and Fishing: Maximize your profits and live off the land!
Digital Bonus: Unlock your digital version of the Harvest Moon guide with the free code card included inside. Easily custom-sort crop tables, mining tables, and more using your digital guide. Find exactly what you need with built-in search and return to where you left off using digital bookmarks. Access your digital guide any time, anywhere, on any web-enabled device.
If you love farming games like Harvest Moon, check out what is happening to Story of Seasons Switch here. There is also the very unknown but lovely Lullaby Gardens game in which you can farm, fish and more. Last but not least the Re:Legend release is coming closer, check out everything we now about the farming and exploration game.
Last but not least, the original Harvest Moon creator, Yasuhiro Wada, is working on a brand new game, check out new gameplay footage for Little Dragons Cafe here.