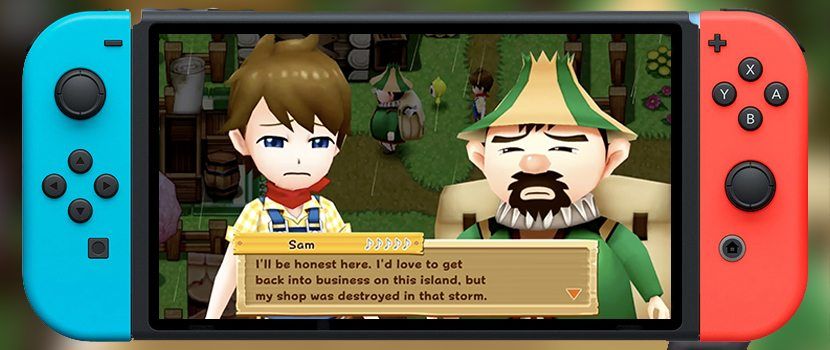 Harvest Moon Light of Hope Gameplay Footage – Rebuilding Your Village
Harvest Moon Ligh of Hope has been announced a few months ago. Fans of the series have long been waiting on more details and gameplay footage. Natsume has finally kicked of a new video series, in which the developer will release gameplay footage detailing all the features in the upcoming Harvest Moon game. This week Natsume released a video showing some gameplay on how to rebuild your village. Check out the Harvest Moon Light of Hope Gameplay video below. Harvest Moon Light of Hope is set to release on PC and Nintendo Switch early 2018.
For more information on the upcoming Harvest Moon check out our preview right here.
Harvest Moon: Light of Hope Feature Spotlight

Hi, everyone! My name is Taka, and I'm the producer for Harvest Moon titles here at Natsume Inc. Today, we're kicking off the first in a series of Feature Spotlights for #HarvestMoon: Light of Hope, a new title coming to PC, PS4, and Switch!One of the exciting new features in Harvest Moon: Light of Hope is the rebuilding aspect of the game. Since you've landed on an island that's been hit by a severe storm, most of the buildings have been destroyed when you first arrive. Therefore, it's your job to rebuild them so that the villagers who used to reside there will return to the island.Rebuilding will start out fairly easy. For example, Sam the merchant's house will only require a few pieces of lumber to rebuild. However, as you proceed through the game, the more challenging the items to rebuild the various buildings across the island will be to acquire!And in addition to houses, you'll need to repair things like bridges that were also damaged in the storm to access new and interesting areas!Rebuilding is just one of the new and returning features in Harvest Moon: Light of Hope. Stay tuned as we reveal more exclusive content about the first Harvest Moon game for PC, Switch, PlayStation 4 being published in North America by Natsume Inc. and in Europe by Rising Star Games.

Posted by Natsume Inc. on Tuesday, August 15, 2017