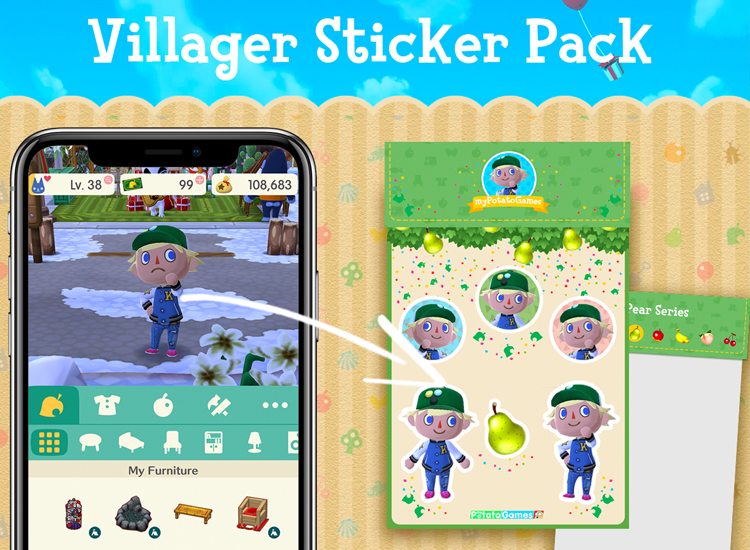 Get Your Personalized Animal Crossing Villager Sticker Pack!
Ever dreamed of bringing your beloved Animal Crossing Villager to life? Now this is your chance! There is a brand new way for you to decorate your surroundings with your lovely villager from Animal Crossing Pocket Camp or New Leaf.
Stick them on your phone, laptop or even decorate your journal with it. These high quality glossy vinyl stickers are just too cute to pass on!
For more Animal Crossing Merch, head over here. If you want to get caught up with the latest on Animal Crossing Pocket Camp, you may want to catch up on the latest here.
If you have any questions, or special requests at all feel free to send us an e-mail ( [email protected] ). Or message us on Facebook here.