With the ability to customize furniture and awesome array of new wallpapers and floorings available in Animal Crossing: New Horizons, players have more choice than ever before when decorating their home.
However, the amount of choice can sometimes be overwhelming. Maybe you don't know how to go about placing wall-mounted items? Does your bathroom feel a little empty? Or perhaps you feel your basement looks like it could well be the missing dump from Animal Crossing for GameCube? If you found yourself saying yes, you're in the right place! (Even if you're happy with your home, keep reading to see some seriously cool spaces!).
Players have already demonstrated their talent when it comes to terraforming and exterior design. It's therefore no suprise that people are also creating some super stunning rooms.
From the more traditional bedrooms and bathrooms, to games rooms and rooms inspired by pop culture, there are thousands of incredible interior designs to be discovered on the web. Although we can't show them all, here are just a few impressive interiors from Animal Crossing: New Horizons.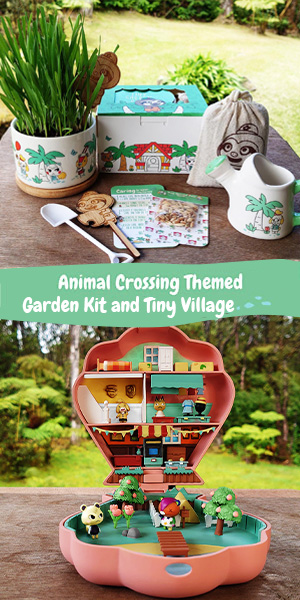 Bedrooms
Kids Bedrooms
Bathrooms
Living Areas
Kitchens
Study Rooms
Other
More Animal Crossing Design Ideas
Make sure to take a peak at these seriously clever designs ideas for your island in Animal Crossing New Horizons.
Can't get enough of home decor? Why not check out what IKEA have been up to in Animal Crossing: New Horizons here.
As bizarre as it might seem, IKEA aren't the only company to mix work and play. Brands such as Gillette and KFC (to name just a few), have also been seemingly bit by the Animal Crossing: New Horizons bug.