Animal Crossing
Get Inspired With These Seriously Clever Animal Crossing: New Horizons Design Ideas
With the ability to customize awesome new items, place things outside, and terraform your own island, players have a lot of freedom in Animal Crossing: New Horizons.
And in the months since its release, fans have embraced this freedom and demonstrated immense talent with some clever Animal Crossing: New Horizons design ideas. Impressive interiors, excellent exteriors, and countless custom designs have been created by players and shared all around the globe. 🌎
But even now, fans continue to impress. Before pumpkins were introduced in the fall update, players were already making pumpkin patches by using design codes and/or customizing items. 'Castles' have been created by combining buildings, silos, and panels. 'Pirate ships' have been made using panels, plank design codes, and pre-existing pirate-y items. And to make the game more inclusive, Razor brand Gillette released a bunch of design codes celebrating all kinds of skin to promote body positivity back in the summer. These are just a few of the notorious examples. 🎃
Intrigued by the incredible imagination of players and their ability to plug practically any in-game gap, I decided to search for even more examples of clever creations. 💡
I regret to inform you that I couldn't find one single example. Nothing. Nada. Error 404 'ACNH fan creativity' not found. 😭…. Pffft. That'll be the day. 😆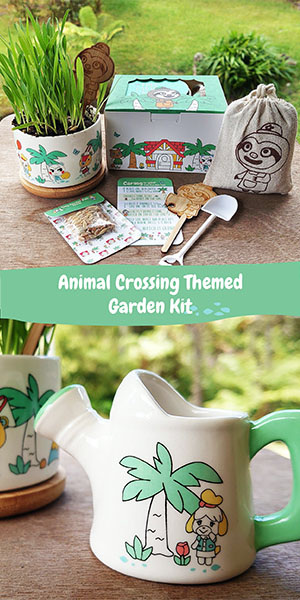 Here are a few of my favourite creative and clever Animal Crossing: New Horizons design ideas. 😍
Want To See More Cute Design Ideas As Inspiration?
If you particularly enjoyed the cuter-looking design ideas in this article, you may want to take a look at these cute little design pieces also. 🦆