Garden Story is an upcoming social simulation/adventure RPG where you play as a grape called Concord. The game is in development by Picogram and will be published by Rose City Games and VIZ Media for PC via Steam. Whilst a Spring 2020 release for Garden Story was hoped for, Picogram are still finetuning the game. They have however, released a demo version of the game entitled Garden Story: Autumn Town, which you can play here.
About:
Players assume the role of Concord, who is a recently appointed village guardian. However, you will definitely be kept on your toes. Whether it be neighbours requiring assistance, or the sudden appearance of a strange rot that has seeped into the foundations of the once thriving island, Concord has his work cut out. Fortunately, he is not alone.
If you help friends with their problems, they'll help you with yours. Care for the environment, explore new regions, solve puzzles, make new friends, and ultimately, help restore the grove to its former glory.
Features:
Whilst restoring a run down island, players are also able to explore and cultivate the islands four regions as 'Concord the Grape'.
By fulfilling residents' requests, fostering relationships with others, and making friends with fruity people, you may find that these people will help you out in return.
Take care of garden plots, gather resources, and ensure to upgrade your tools to allow you to take good care of your home.
Whilst solving puzzles and defending yourself against the insidious rot, you may slowly unral the mystery behind the island's broken past
By depositing and cataloguing resources you can create a library featuring the island's lore.
At your own pace, you are able to care for garden plots each day, choose to take a walk in the evening, or you can concentrate on completing favors. The choice is yours!
Experience new things and fill your scrapbook with usable perks and traits.
You can visit the game's website here. Alternatively, you can check out their Twitter account here.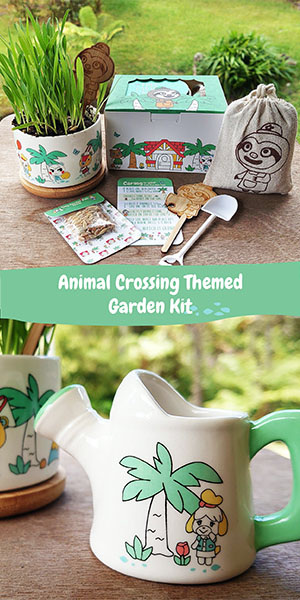 May update:
The people behind Garden Story recently gave an update on how the game is progressing. This is what's new to Garden Story:
Labels have been added to jars so players know what type of dew a jar stores.
The in-game map, which shows the name and coordinates of each area, now has a handy Concord pin to show you where they are.
The game's combat has been updated to be more satisfying. The pick art has more detail and the animation 'packs a little bit more punch'.
The request board now has a floating bubble to alert you of new quests. In addition to the request board, there are general indicators above areas of interest as well. This helps players know where to explore if stuck.
Whilst harder to show, the team have been hard at work finetuneing the game's storyline and 'squashing bugs'.
And finally, Garden Story featured in the first ever Wholesome Direct. They described this as "an event that celebrated cozy vibes and kindness". If you missed the Direct, don't worry! You can watch the whole video here.
For regular updates, you can join the Garden Story Discord or follow them on Twitter.