Here at MyPotatoGames we've already written an article containing 100 facts we know about New Horizons for sure. Additionally, we have also compiled a listicle on the great examples of attention to detail in the game. Recently, however, with the game's release drawing near, some new facts have been released that you might not know.
Wreaths And Signs On Doors:
Now you may already know about the ability to place wreaths on your door in New Horizons. But did you know that there is a variety of different wreaths to choose from and that you can also place signs on your door? ?
Animated Wallpaper/Walls:
So far an animated cloud background and an animated school of fish background/wallpaper have been revealed. With the right furniture, clothing, character customisation and accessories, you too can be a certain mermaid and live 'Under The Sea'. Or you could just have an aquarium room, but that's just boring. Be the mermaid. ?‍♀️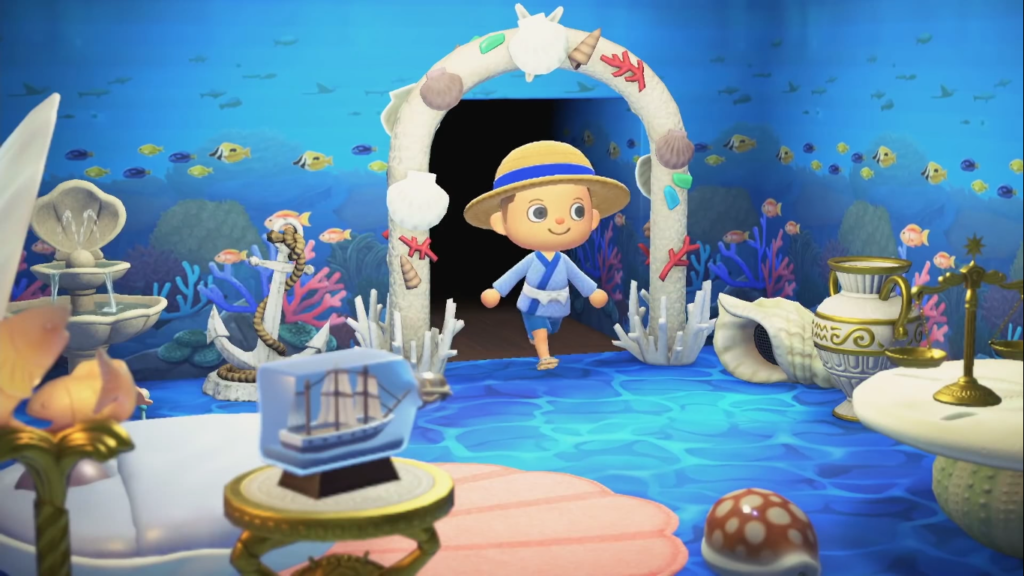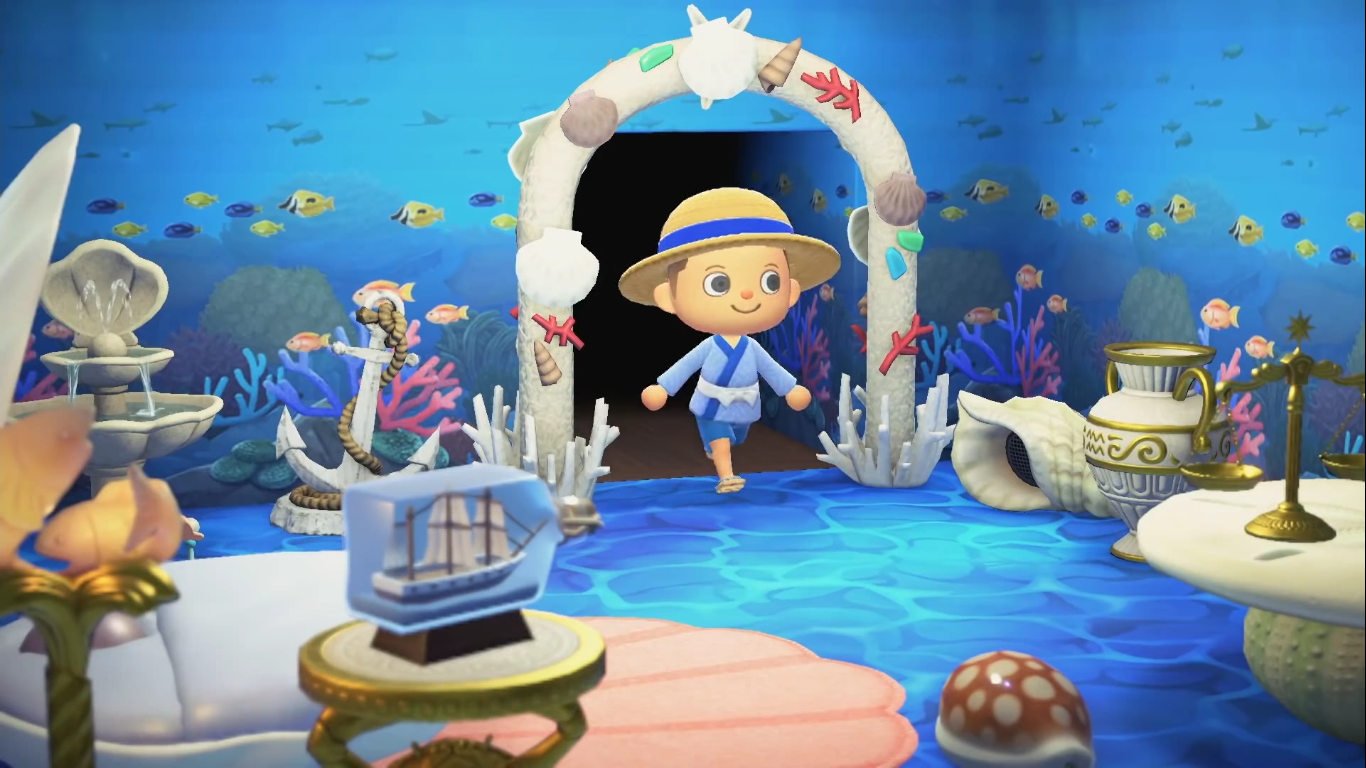 Animated Flooring:
In the same video showcasing the animated aquarium-like wallpaper, animated flooring can also be seen, with the player's feet even splashing as they walk over it. Ever wanted to have an indoor paddling pool? Well it seems you're in luck. ?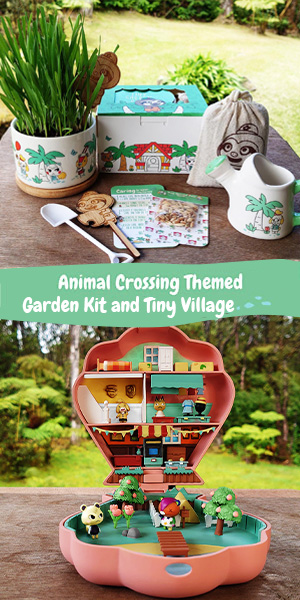 Statue of Liberty:
A recent image suggests that players may be able to place a version of the Statue of Liberty on their island. Not THE statue of Liberty unfortunately, because that would be theft. (Unless Crazy Redd can lend a hand..) ?
Ability To Leave Parts Of Your Patterns Transparent:
A recent heartwarming Japanese commericial gave an insight into pattern design and placing in New Horizons. The commericial shows an encouraging image and message made out of patterns. The image shows that players will be able leave parts of their patterns transparent. ✏️
Craft Recipes In A Bottle:
The message in a bottle feature last seen in Wild World will make a return in New Horizons. As well as messages, it would seem that DIY crafting recipes can also be included in bottles. It has not yet been confirmed if players can put craft recipes in a bottle, or only find bottles containing them. ?
Different Styles Of Tools:
As shown in the image below, different styles of tools will be obtainable in the game, allowing you to whack bad residents in style! Whether or not they are part of themes or collections like furniture is, is yet to be confirmed. Pink shades and a red and yellow stripey net with a toy-like plastic handle = Snazzy. Promise! ?
Daily Challenges:
New Horizons will offer daily challenges for players to participate in. Examples include talking to your neighbours, planting trees, catching fish plus more. Naturally, the challenges will change on a daily basis. The rewards for these challenges are points called 'Nook Miles'. These can be spent on Nook Inc. themed clothing and items (and therefore endorsing Mr Nook for his generosity yes, yes!) ✈️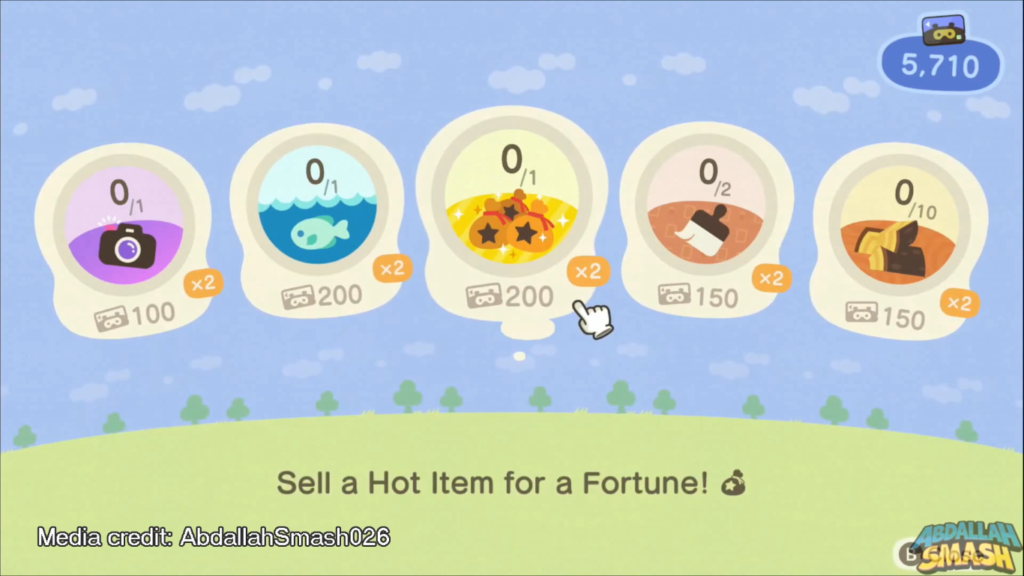 Blathers Can Assess Multiple Fossils At a Time:
In previous games, getting fossils assessed by Blathers was a pain, as he could only assess them one at a time. This is no longer the case in new Horizons, as Blathers can now assess multiple fossils at once. I wonder how he'd react to a donation of multiple insects? ?
Players Won't Name Their Island Immediately:
In previous games players would name their village/town etc before arriving there. This will not be the case in New Horizons. Instead, you will attend an Island naming ceremony with Tom Nook, his nephews Timmy and Tommy, and your two starter villagers. ?️
The Wardrobe Is Actually A Space For Your Clothes:
In New Horizons, wardrobes actually function as real closets as opposed to previously where you could essentially dump everything. You can store and sort all of your clothing in your wardrobe, and can change outfits by interacting with it. How functional? ?
You Can Paint Your Character's Face:
Patterns can now be placed on your character's face in. Whilst slapping a full pattern tile on you character's face could end up with you looking hideous, the new transparency feature when making pattern designs can make for some cool face paint designs. For more on this, click here. ?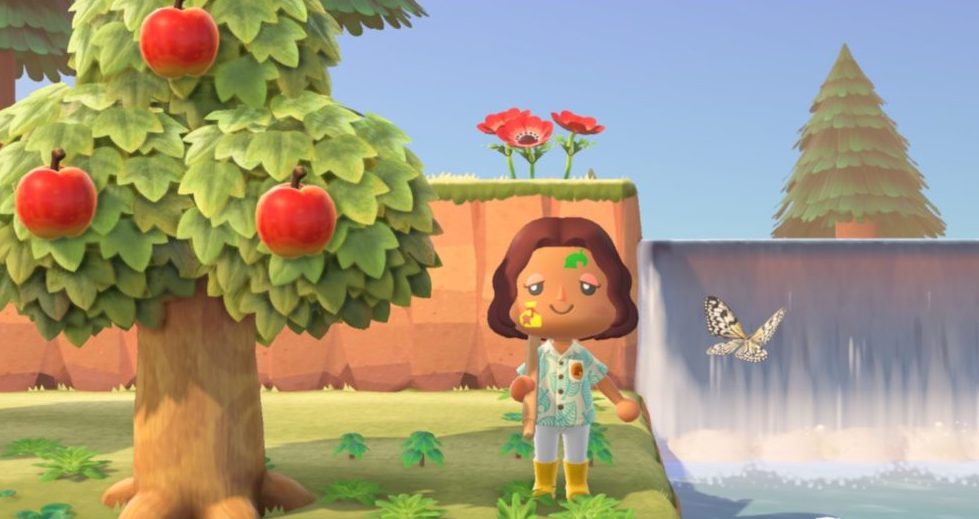 At Least 4 New Emotions:
There were 40 different emotions that your character could learn and express in Animal Crossing: New Leaf. There will be at least 44 in New Horizons, meaning at least 4 brand new emotions. I for one am hoping for 'stank face', 'existential dread' and 'I'm judging you real hard right now'.
The Return Of The Timer:
The timer tool will be returning in New Horizons. First introduced in Wild World, the timer tool allows players to set a timer for 3, 5, 10, and 15 minutes. The tool is especially useful when playing with others, and with the variety of methods to play with friends in New Horizons, the tool could definitely come in handy. ⏲️
You Can Wear A Paper Bag Over Your Head:
Nintendo are back at it with their sense of humour. Animal Crossing: New Horizons will feature a large paper bag clothing item with eye holes which players can run around their island wearing. Alternatively, you can wear a brown gelato hat and essentially be a walking poop which is also kinda 'cool'. ?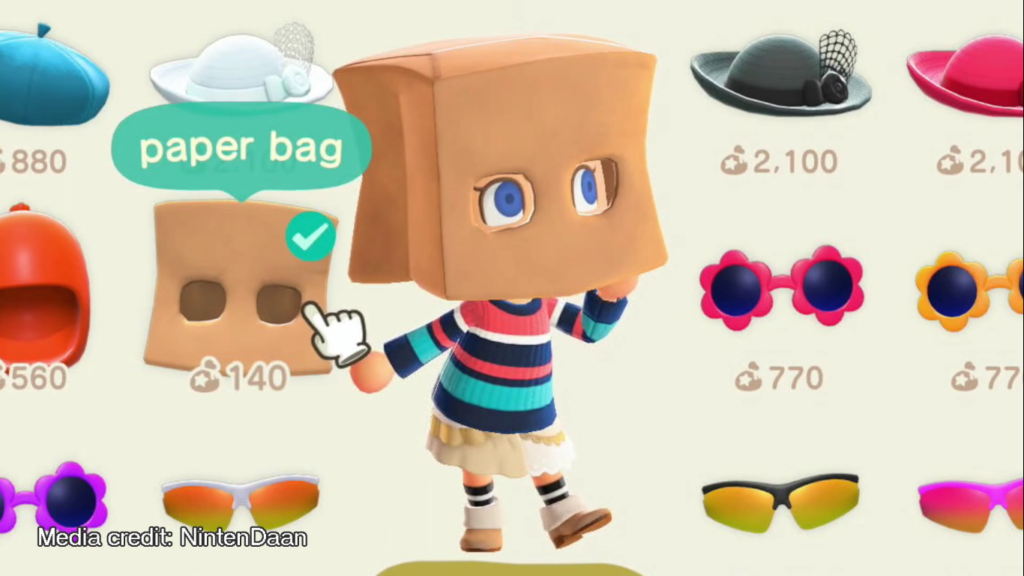 More Spaces For Pattern Designs:
Players will have significantly more slots for pattern designs than in previous games. Based on the following screenshot, you should be able to have at least 40 pattern designs at once. *Rubs hands together gleefully whilst searching for MANY cat meme Animal Crossing QR code patterns* ?
Plants Are More Durable:
In previous games, players 'ran' the risk of destroying precious flowers and hybrids by running through them/trampling them. In New Horizons however, plants are way more durable. The worst case scenario of running through your flowers is losing the plant's buds. Your flowers will grow back as the main plant will remain in tact. One's siblings will live. For now.. ?
Bulletin Board Improvements:
You can view up to six posts on the bulletin board at once, and can zoom in on a post by clicking on it. The bulletin board is also looking a lot more colourful and interesting with the introduction of stationery including different tacks and paper. The theme of the paper seems to correspond with the topic of posts, e.g. Birthday notices seem to be written on birthday-themed paper, fishing tourney announcements on marine-themed paper, etc. ?
You Can Keep Cupcakes In Your Inventory:
The following screenshot shows that players can collect cupcakes in their inventory. The purpose of these cupcakes is not yet know. Could they be used as gifts to bribe animals into becoming your friend? Will they be part of some kind of event? I for one hope that they can be thrown at villagers who threaten to move away or irritating special NPC's. YEET. ?
Wander Around In Pyjamas Or A Bath Towel:
With the addition of pyjama clothing items and a bath towel wrap clothing item, you can now wander around outside in your PJ's or a towel if you so desire. What have you got to lose! Your dignity? Pffft. *Waves hand dismissively* ?