You know what we hear a lot when talking to fellow fans of games like Story of Seasons, and sometimes even Animal Crossing? That FISHING is their favourite part of the game! After hearing this sentiment so many times, we've decided to compile a list of games dedicated entirely to fishing, all coming soon to or already available on Nintendo Switch. Get your fishing games here, ladies and gentlemen!
Reel Fishing: Road Trip Adventure releases on September 17
Natsume's most recent tweet about this game lauded it as having "Crafting, cooking, a full RPG storyline, and of course – fishing!" The idea of a full RPG storyline is intriguing! Most fishing simulation games have goals and maybe a bare-bones framework of a story, but if Road Trip Adventure really has a full RPG storyline, that'll be pretty unique. We're looking forward to learning just what this story entails when the game releases on September 17th.
The game is not yet available to view on the Nintendo Switch e-shop, nor the Playstation Store. But it is available to pre-order at GameStop for both Switch and PS4 for $29.99. It can also be seen on Natsume's own site. Or you can watch a video right here!
Fishing Star World Tour: Is it new, or isn't it?
Aksys Games has a new game coming up, due for release in September (no specific date given) and already available to pre-order a physical copy of at most retail game sites. And it looks great! Colourful, slightly 'cartoony' graphics, much cuter than most fishing games have, and over 180 fish to catch across 40 different locations! You even have the option to use motion controls.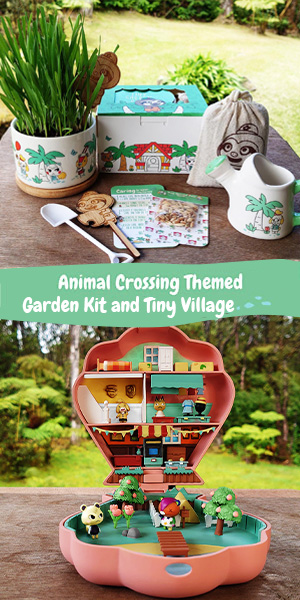 So what is the confusion? Well…Fishing Star World Tour is ALREADY on the Nintendo Switch e-shop. It has been since January 2019, with the publisher listed as WFS. The screenshots used to promote each version of the game show no noticeable difference in content. Except for a disclaimer screen at the beginning of Aksys' video, both the trailer on the e-shop page and the trailer Aksys uploaded appear to be the same one. Aksys' trailer can be watched here:
Colour us confused! Is it that Aksys picked this up so that the game can be offered in physical form, or is Aksys' version different in some way? And if so, is it a very minor way, such as text changes, or is there some difference in actual gameplay? We have contacted Aksys for some clarification and will update this article if we receive an answer. Until then, we are assuming that the digital version (already available from WFS) and the physical version (available from Aksys in September) are the same game, or with minor localization changes only.
You can get this game on the Switch e-shop ($29.99) or order it on Aksys' site (regular $29.99 but at the time of writing, on sale for $23.99)
Fishing games already on Nintendo Switch
Fishing Universe Simulator
We like that in this game, every time you catch a fish, you will have a 'keep' and 'release' option. So you can catch fish to sell, or release them to swim away after you've had the accomplishment of catching them. You can even stuff your fish to turn them into trophies for your wall. It's all up to you! (Publisher: Forever Entertainment. Added to Switch e-shop Jan 2019. Regular price: $9.99)
Dynamite Fishing
This…is NOT your typical fishing game. For one thing, the art style has no semblance of realism…it's very colourful and entirely cartoony. And very tongue-in-cheek, too! "Fly fishing is boring! Grab your guns and explosives and let's catch some fish REDNECK STYLE!" And all in a boat made of a repurposed bathtub, it seems. (Publisher: World Games. Added to Switch e-shop Dec 2018. Regular price $9.99)
Just a few of the features Dynamite Fishing has to offer: a multiplayer mode, ten boats with different equipment, 5 player characters to choose from (each with plenty of their own customization options), and competitive matches against virtual opponents. Of all the fishing games we found for Switch, Dynamite fishing sounds the most unique. And the most chaotic!
Rapala Fishing Pro Series
Rapala Fishing Pro Series offers you the opportunity to take part in "world class tournaments and daily challenges". You can earn money and climb the ranks as an angler until you become a professional You can even become the best in the world! A feature unique to Rapala is that you must gain sponsors in your quest to become the best angler in the world. Weather conditions will also affect your fishing. Catch not only legendary fish, but also monster fishes! (We wonder if this means you can catch Nessie.) (Developer: Concrete Software. Publisher: GameMill Entertainment. Added to Switch e-shop Oct 2018. Regular price $29.99)
Legendary Fishing
In Legendary Fishing, you spend most of your fishing time viewing the underwater world, witnessing the fish dart this way and that on the line. There are over 20 types of fish to catch, and 80 missions to complete that will see you rise from 'casual angler' to 'legendary fisher'. Four seasons, ten venues, and various weather conditions to fish in. Four people can play together, in classic control style or with motion controls. (Publisher: Ubisoft. Added to Switch e-shop Sep 2018. Regular price $29.99…but 50% off at the time of writing.)
If you love fishing games, then you may also love farming games, because almost all farming simulation games include fishing. Check out our list of farming games on console!