News
Nintendo Labo is Here – Everything You Need to Know
In January 2018, Nintendo revealed Nintendo Labo, a unique product for Nintendo Switch. Labo involves making creations out of cardboard, and utilizing them alongside the Switch and its peripherals, to create a unique gameplay experience. Whether you know plenty about Nintendo Labo, or nothing at all, here is a list of things that everyone should know about the new Nintendo product.
What is Nintendo Labo?
Nintendo Labo is a rather hard thing to explain, but I'll try my best here. Nintendo Labo is a set of buildable cardboard accessories that allow for unique gameplay experiences on the Nintendo Switch. Nintendo Labo allows for the design of numerous types of cardboard creations, such as a Fishing Rod, an RC car and a Piano. The cardboard designs serve as a way to play a variety of different games on the Nintendo Switch hardware, even going as far as to hold the console itself, something that can be easily seen in numerous Toy-Con designs.
Yes, I did say Toy-Con, which is what each Labo design is creatively called, considering they all utilise the Joy-Con and their features. The RC car for example, makes use of HD rumble of the Joy-Con, allowing for a design that doesn't have wheels to somehow drive.
The Labo is an extremely unique and interesting idea, that despite being intended mainly for children, will surely garner a following with people of all ages.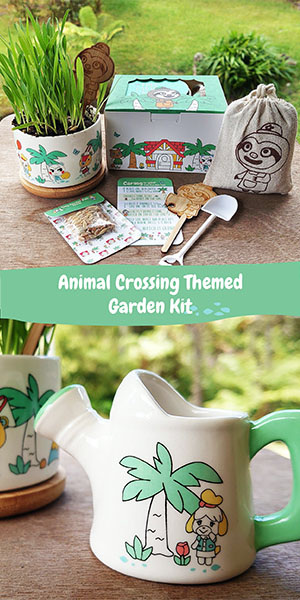 What is in each Nintendo Labo Kit?
The Nintendo Labo released with two Toy-Con kits, a Variety Kit and a Robot Kit. The Variety Kit lives up to its name, offering a variety of different projects to build.
The Variety Kit contains the cardboard to make the following:
Two Toy-Con RC Cars
Toy-Con Fishing Rod
Toy-Con House
Toy-Con Motorbike
Toy-Con Piano
The Variety Kit provides plenty of Toy-Con to play with, but the Nintendo Switch Labo software is where these designs will truly shine. The Robot Kit may only provide the Robot Toy-Con, but it provides the most advanced Labo experience, being a wearable Toy-Con that has physical involvement from head to toe.
The Robot Kit contains the cardboard to make the following:
Toy-Con Robot
Visor
Main Body
Robot Shoes
Robot Arms
The Robot Kit seems to be the most fleshed out Toy-Con, and hopefully the Nintendo Switch Labo Software manages to show off the true extent of its capabilities. There is also a Nintendo Labo Customization set releasing alongside the Toy-Con Kits. The Customization Kit allows Labo players to further customize their Toy-Con creations, allowing for more personality in Toy-Con designs.
The Customization Set contains the following:
Two Stencils
Two Sticker Sheets
Two Tape Rolls
What do the Toy-Con provide Gameplay-wise?
The variety kit, consisting of five different Toy-Con creations, provides numerous gameplay experiences.
The RC Cars can be used to simply drive around, but if you're feeling daring, can easily be used to race and battle against each other.
The Fishing Rod offers a fishing game that sees you going from catching only small fish, to scouring the depths of the seas to find larger marine life, such as sharks. You can even visit your caught fish in the aquarium, and design fish of your own!
The Toy-Con House sees you befriending a cute, imp-like creature, using several different things to interact with it, and its home. The cardboard blocks provided with the House can be plugged in to provide various minigames and other interesting ways to interact with your new fluffy friend.
The Motorbike allows for a racing game that looks to heavily resemble Mario Kart. Players can race in Grand Prix mode, as well as create their own unique racing tracks.
The last Toy-Con in the Variety Kit is the Piano, which seems to have a decent amount of depth to it. You can plug in different pieces to change the piano tones to cat noises or other silly sounds, while another mode allows the piano keys to use the vibration of the Joy-Con, offering different ways to make music.
The Variety Kit offers plenty to do, and is sure to keep you entertained for a decent while.
The Robot Kit despite coming with only the Robot Toy-Con, seemingly still has plenty to offer. As an enormous Robot, you can walk around and punch and kick within the environment, destroying all in your path to get as high a score as possible. Holding your arms at your side allows for your Robot to fly, crouching will turn you into a tank, and putting on your trusty visor will allow you to experience a first-person mode.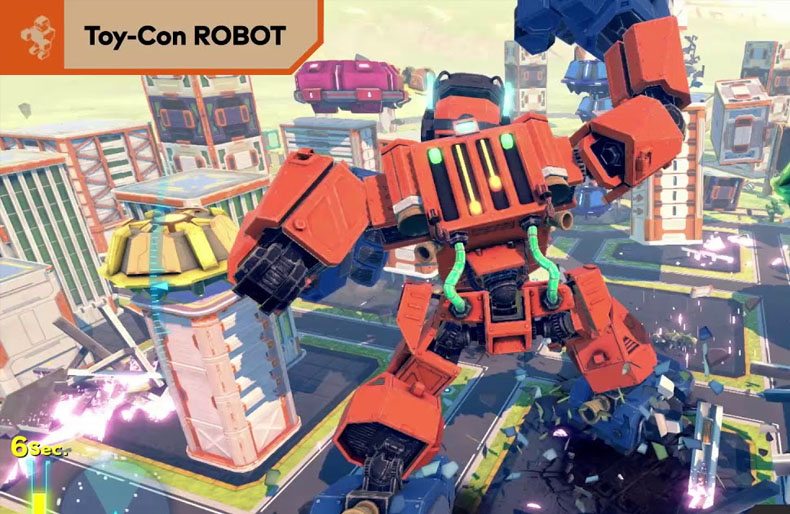 There's plenty more to be experienced with the Toy-Con Robot, but I won't spoil it here.
How much does each Nintendo Labo Kit cost?
The Nintendo Labo Variety Kit launched with a recommended retail price of $69.99 in North America, £59.99 in the UK, and $99.95 in Australia. The Nintendo Labo Robot Kit is somewhat more expensive, retailing at $79.99 in North America, £69.99 in the UK, and $119.95 in Australia. Now, this may seem far too overpriced for pieces of cardboard, but it's important to remember that each Nintendo Labo Toy-Con Kit comes with a game.
The Nintendo Labo Customization Set, which comes with stickers and other craft materials to spruce up you Toy-Con designs, retails at $9.99 in North America, £8.99 in the UK, and $14.95 in Australia.
Where can I get Nintendo Labo ?
You can now but the Nintendo Labo Variety Kit here, the Robot Kit here, and the customization pack here.
What are your thoughts on Nintendo Labo?
I know that I'll be getting Nintendo Labo the moment it releases, but what about you guys and gals? Are you looking forward to Labo? Make sure to let us know!